---
---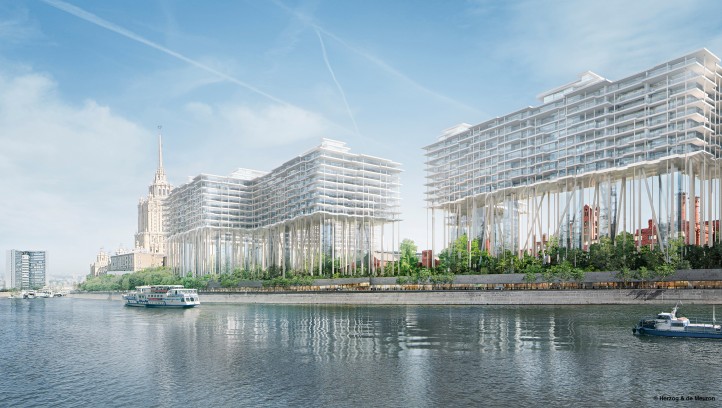 Badaevskiy Brewery Redevelopment, Moscow
22. March 2018
On the 20.03.2018 a showcase event was held for the Badeavskiy Brewery project in Moscow. This event marked the official presentation of the project to the public.
Located approximately 4km from the Kremlin, between the Moskva River and the linear housing blocks of Kutuzovsky Avenue the 6 Ha site sits in close proximity to the Moscow Business Centre which is the rapidly developing commercial hub of the city.
The masterplan focuses on the concept of the forest edge gradient and features a grassed central clearing with small groups and single trees framing views the wider park. This clearing is defined by a band of woodland planting with varying density and heights of vegetation creating a dynamic edge to the open space and human scale atmosphere in contrast to the immense buildings floating above. A hierarchy of gently curving paths link main access points, weaving in and out of the woodland and columns to link the green space with the public plazas and building entrances.
A river promenade and urban boulevard flank the site to the north and south creating active entrances that contrast the more relaxed and contemplative park atmosphere.
*This project is a collaboration with Herzog & de Meuron for Capital Group.