---
---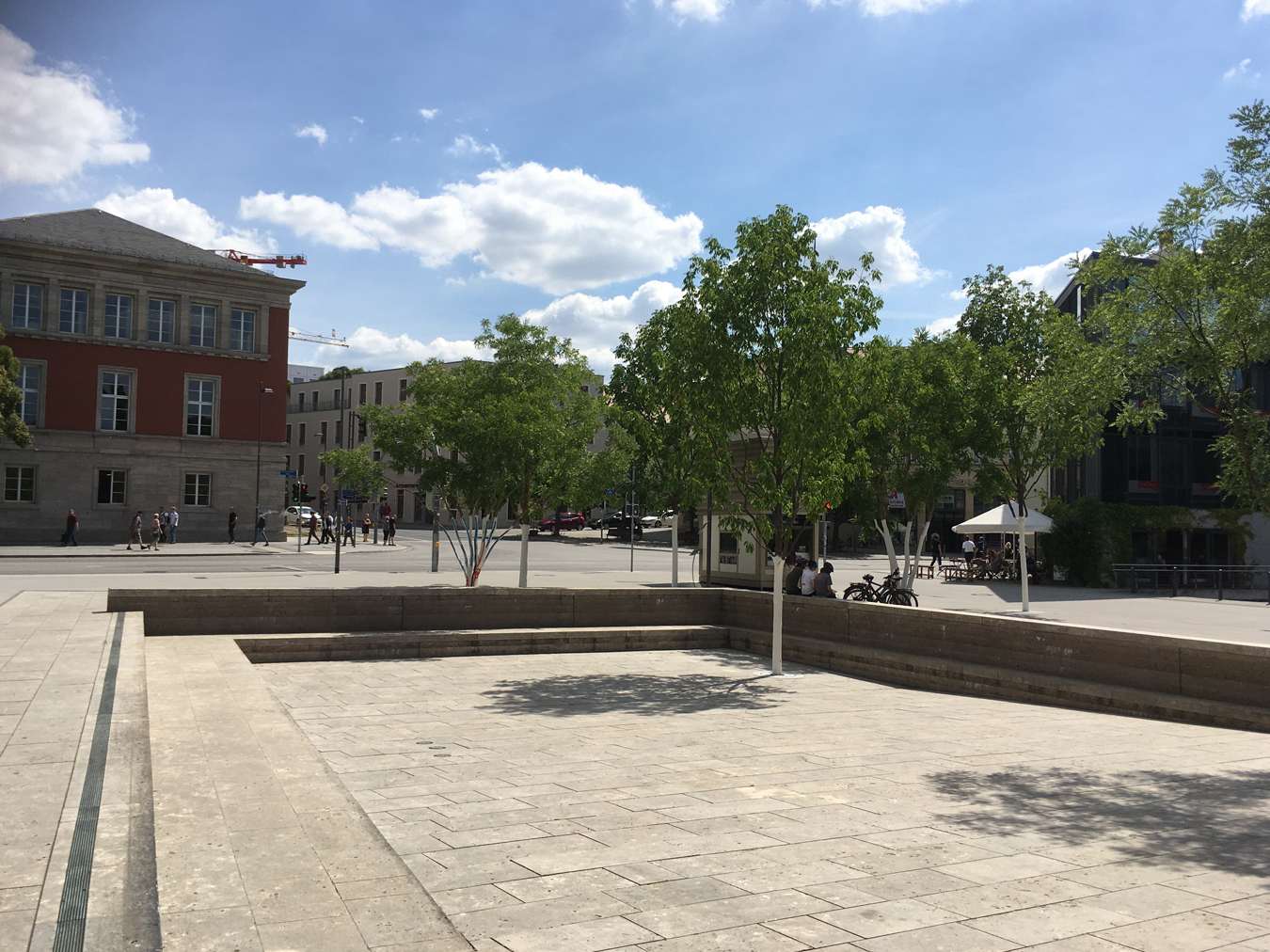 Bauhaus Weimar
Quarter of Weimar Modernism
Clients
Stadtverwaltung Weimar
The design of the areas surrounding the new Bauhaus Museum is derived from the multi-layered demands of use. They combine the diverse neighbouring cultural institutions as well as the adjacent Weimarhallenpark not only formally but also physically into a quarter and offer plenty of space for culture, encounters and communication.
The generous offer of informal seating and a composition of translucent Japanese cord trees and narrow-leaved ash trees form the central points of attraction on Stéphane-Hessel-Platz, whose most characteristic element is the so-called "square within the square". The orientation of the square is based on the buildings before 1938, and its lower elevation, which is a result of the history of the site, forms a contrast to the otherwise flat surface. Like a deeper geological layer, the site lies just under one metre below the level of the rest of the square: a leap in height as a spatial symbol of the historical significance of the site.
The newly created path relationships result from the positioning of the new Bauhaus Museum in the defined urban environment and the functional attributes of the museum. While space for cultural events has been created in the entrance area of the museum, the otherwise clear structuring of the areas is complemented by special places in the context of the diverse public use requirements.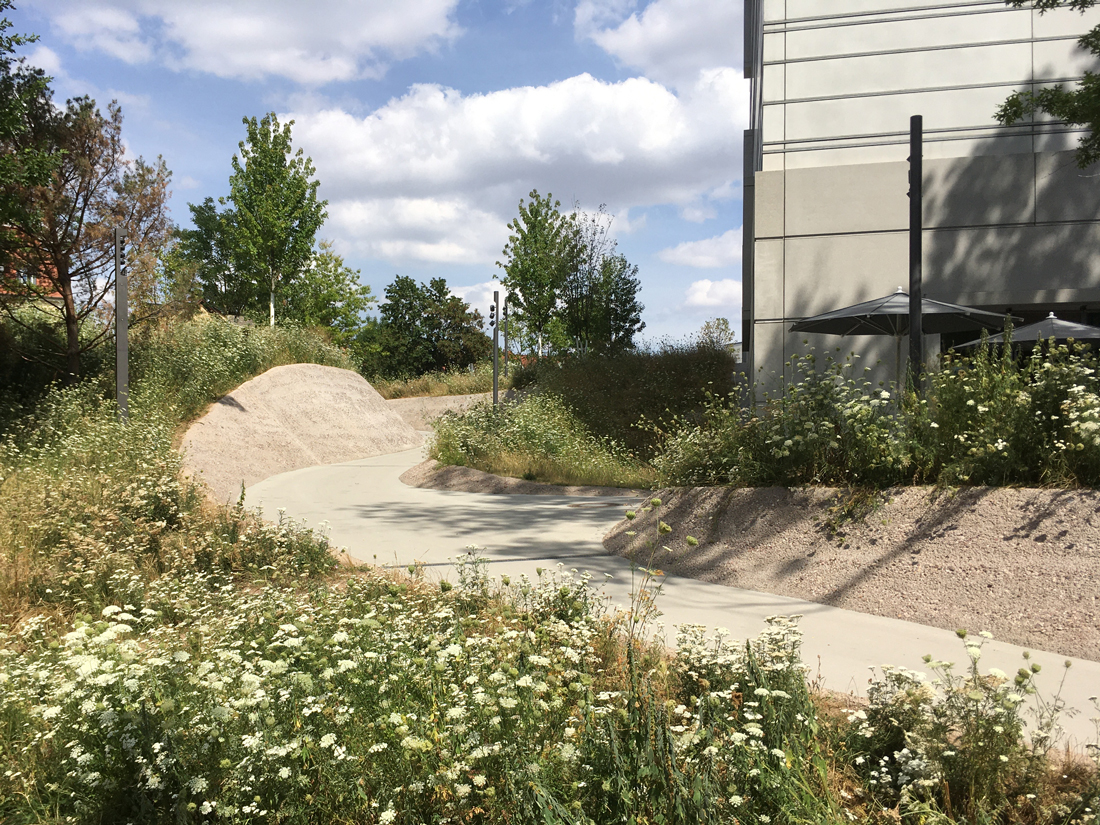 The connection between the Quartier der Moderne and the Weimarhallenpark as a central place of recreation was staged by a hollow path that gently descends from the museum square into the park. Walking along this path, one can physically and sensually perceive an emergence into the city level or a descent into the park.