---
---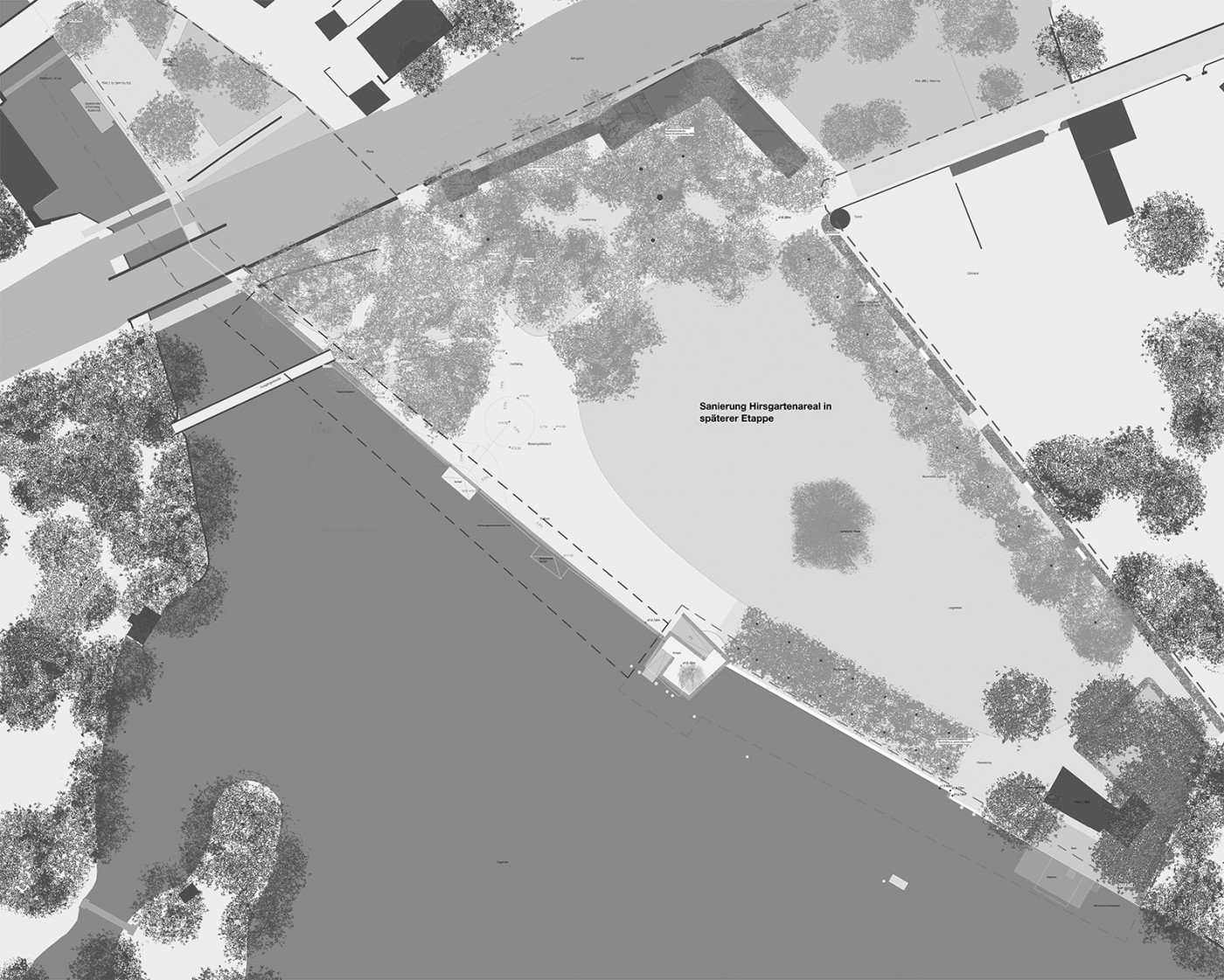 Hirsgarten, Cham
Volkspark
Clients
Einwohnergemeinde Cham
Collaboration
Romero & Schaefle Architekten, Zurich Engineering: Dr. Lüchinger + Meyer Bauingenieure AG Zurich/Lucerne
Hirsgarten is a special place. In addition to its picturesque setting on Lake Zug, it presents a strong contrast to two adjacent parks, that of St. Andreas Castle and Villette Park.

These historic private parks, representing 19th-century ideals of nature, existed for the pleasure of a small upper class elite. Hirsgarten, on the other hand, was open to the wider public for the enjoyment of leisure activities. The concept of Volkspark Hirsgarten builds on this premise. The clarification, reformulation and sustainable further development of existing elements enhances the park's original identity. Planted bor-ders from various time periods have been retained and further emphasized; the park's different zones made more distinctive.

A paved area links the park's former and new infrastructures while a large, so called "Volkswiese", or people's meadow, occupies the heart of the park. Surrounding the meadow, a circular trail connects the different park areas. Deliberate positioning of the path directly in front of the swimming area, ensures spatial clarity.