---
---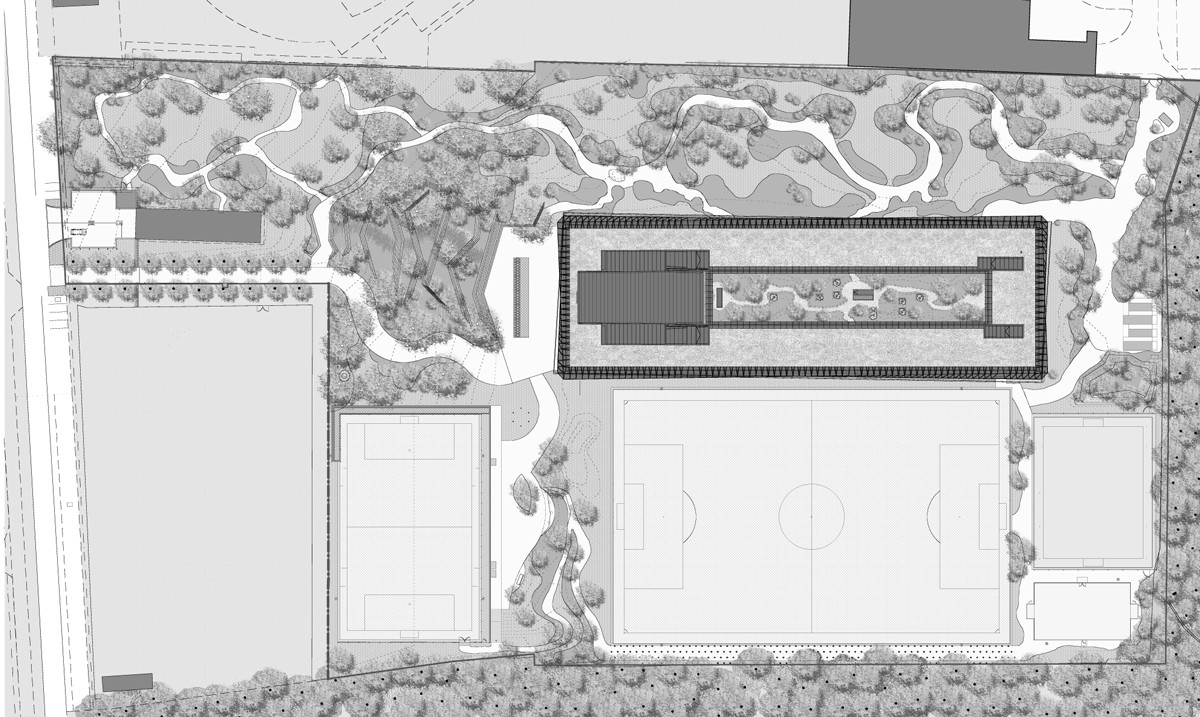 Home of Fifa, Zurich
Game of the Continents
Clients
Internationaler Weltfussballverband Fifa (Fédéaration International de Football Association) Zürich
Collaboration
Tilla Theus und Partner, Zürich
The new headquarters of the FIFA international football association on the Zürichberg is at the same time an office building for almost 300 persons and a training centre for trainers and referees. The site is surrounded by woodland on two sides and is distinguished by its striking topography.

The design comprises a park-like leisure zone for outdoor recreation and relaxation and a sport and exercise zone. The whole green area is accessed by a meandering footpath that penetrates far into the grounds and passes through dense woodland vegetation, creating playful variations of light and shade.

A strong contrast is provided by the extensive playing fields area, which conveys a feeling of spaciousness. Four training areas of differing sizes and with different surfaces are also planned.

The third outdoor element is the green, non-enterable interior courtyard, which resembles a damp, mossy glade with a number of tall trees and affords a year-round view of the greened area from the windows.