---
---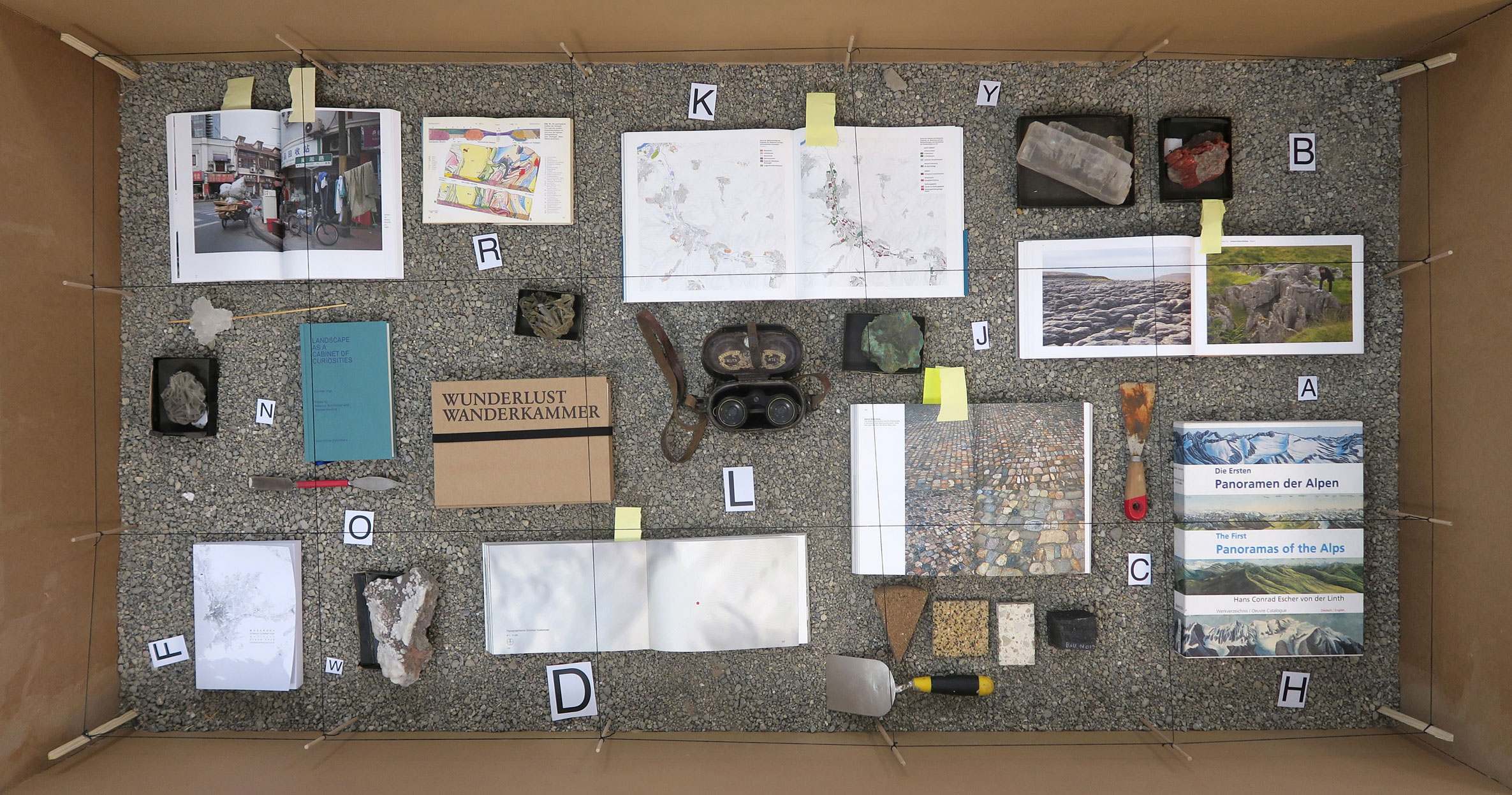 Landscape as a Cabinet of Curiositites
Works + Words Biennale. 2019. KADK, Copenhagen.
Ecosystems are created through the complex interaction between biotic and abiotic factors. Abiotic elements such as air, rocks, soil and minerals refer to the non-living elements that influence a particular ecology, while biotic elements like animals, plants and fungi represent all which is alive. Together, they conform the inner workings of what we refer to as landscape or ecology— an intricate set of relations and dynamic interacting systems that sustain life.
For the Works & Words Exhibition Vogt Landscape Architects will display these two environmental components by exploring these topics through their own work. The books presented in each of these cases are a collection of volumes, most of which have been written, edited and/or illustrated by the office as part of it's continual pursuit to discover and re-invent itself. This collection of texts and images plays an important role in the structure of the office and places research as one of the fundamental pillars of their practice.


Both cases are laid out as excavation sites, reinforcing the importance of the land as a place of discovery and books as instruments through which to find deeper meaning. The grid, visible on top, not only alludes to the archaeological site format, but it also brings order to the arrangement of books and objects found inside. Like a Cartesian coordinate system, it allows us to travel through the land in the form of a map.


With gravel on one case and moss on the other, these excavation sites refer to the living and non-living, biotic and abiotic factors present in any landscape. The books are set on the gravel and moss respectively, open at particular points or pages that illustrate these two complimenting aspects of ecology within their work. The objects found next to each of these books stem directly from Vogt's Wunderkammer or cabinet of curiosities— an important source of inspiration for the design and production of their projects, as well as their publishing work.
Words are a means through which we mould ideas and places. They articulate thought and bring meaning to space. The words found inside these cases are placed like scattered clues onto miniature landscapes. They reflect the processes behind the landscape architectural practice while serving as an invitation to engage with the land through the lens of Vogt Landscape Architects.