---
---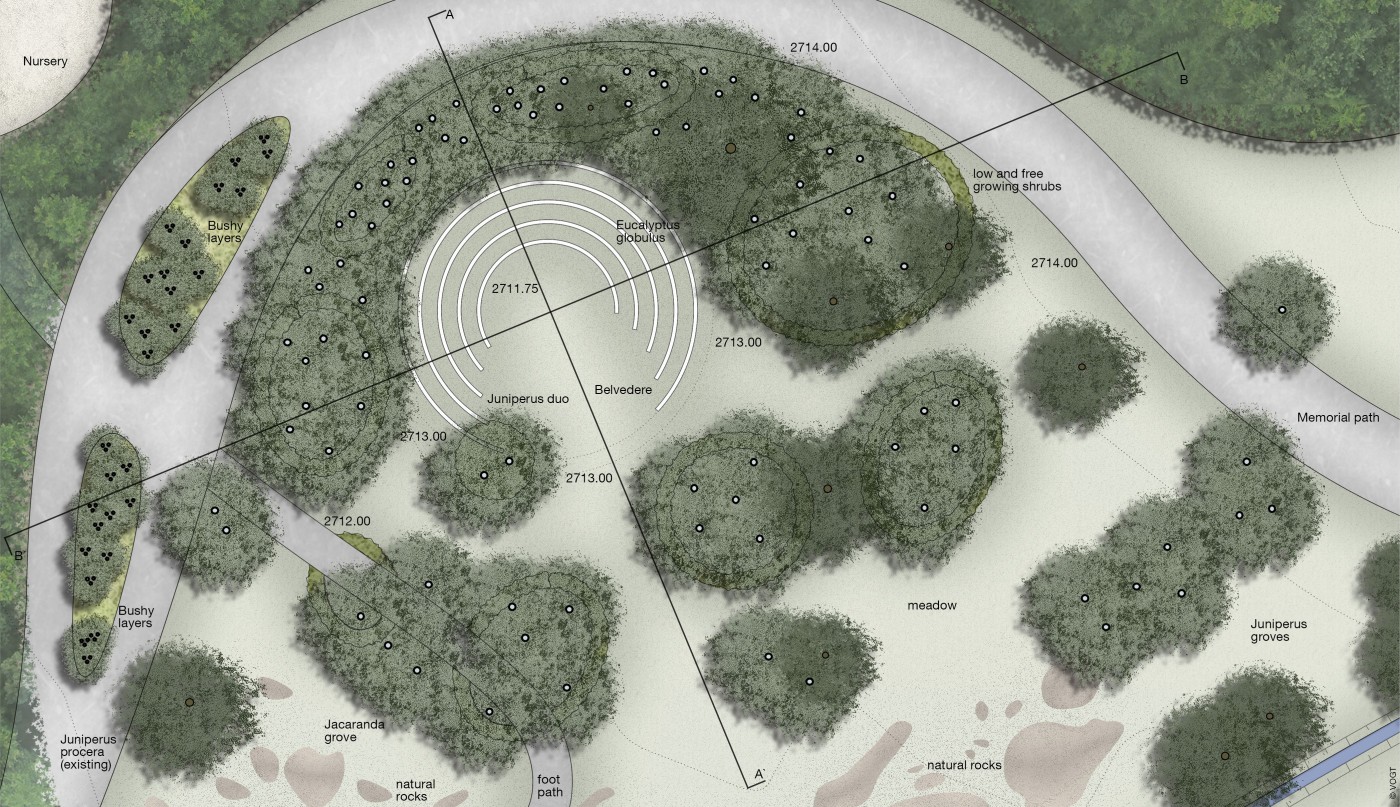 Meles Zenawi Memorial Park, Addis Abeba
Historical Insight. Public Outlook.
Clients
Meles Zenawi Foundation
Collaboration
Fasil Ghiorgis, Fasil Giorghis Architects, Dr Messele Haile, MH Engineering PLC

Meles Zenawi Memorial Park will be found in the northern outskirts of the Ethiopian capital Addis Ababa. Rising rock, extensive meadows, groves of painterly Juniperus procera and a moving relief with views over the entire capital of Ethiopia characterize the landscape.
The 60ha park, dedicated to the life and legacy of the late Ethiopian Prime Minister Meles Zenawi, will add a recreational space to the city. Our concept acknowledges the park's potential to link city and landscape. Ornamental plantings aligned to the architecture will enhance the perception of the garden's scale. By introducing major clearings, landscape chambers result to create spatial sequences. They symbolize the stages of Meles Zenawi's life. A park path connects the pavilions* here. Studio Other Spaces collaborators, artist Olafur Eliasson and architect Sebastian Behmann, will design additional buildings inside the park to serve as campuses for the Meles Zenawi Foundation.