---
---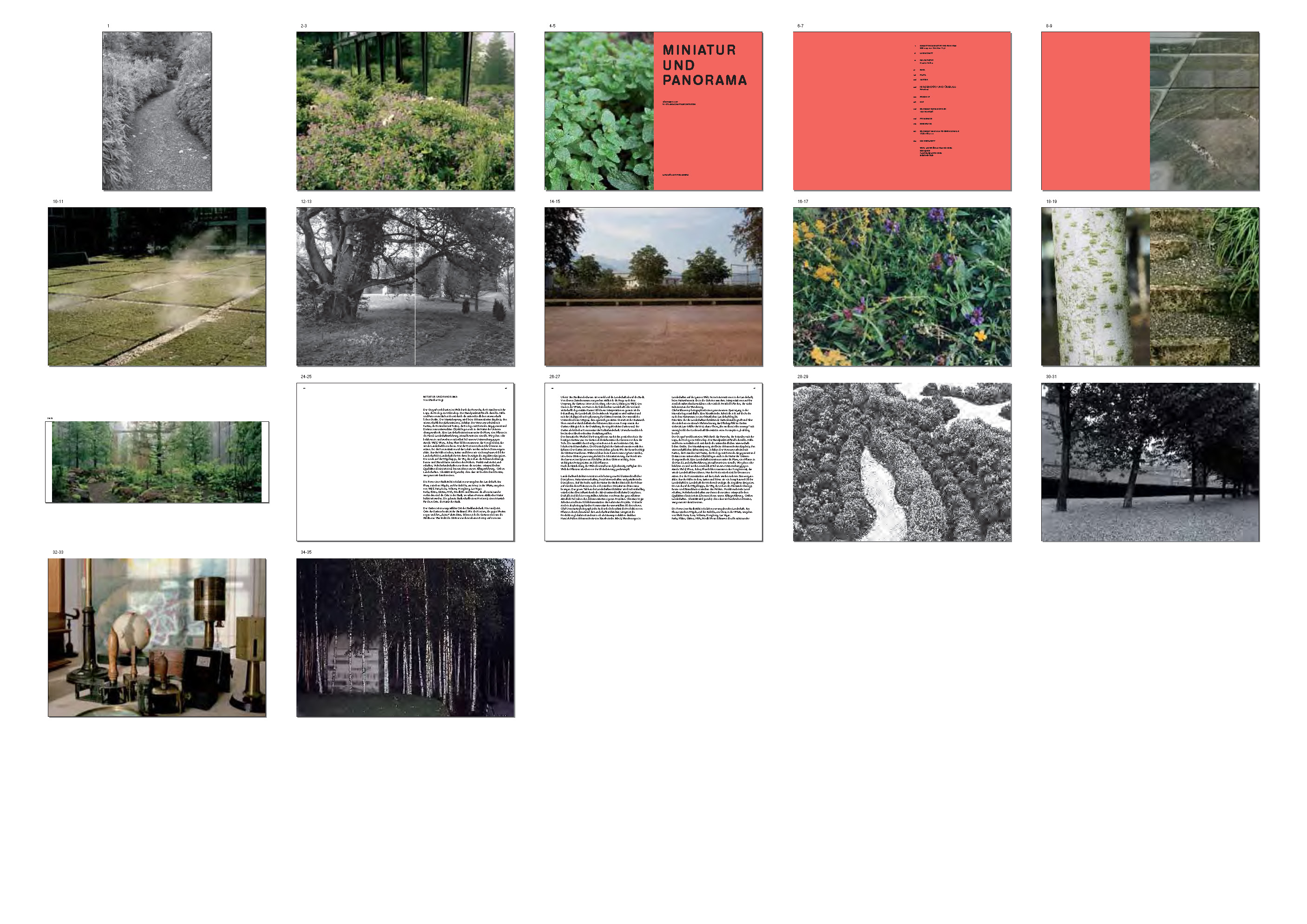 Miniature and Panorama
31. December 2005
Miniature and Panorama offers a look at projects since 2000 by the firm Vogt Landscape architects, Zurich/Munich, which is internationally active. With photographs, plans, and explanatory texts, this volume sets forth the intellectual foundation on which the projects of Vogt Landscape architects are based. In words and pictures, it describes and illuminates thirty projects, organized according to the exterior typologies of landscape, park, square, garden, cemetery, courtyard, promenade, and interior. Among them are the exterior spaces of the Allianz Arena in Munich, various projects on Novartis Campus in Basel, and the Masoala Rain Forest Hall at the Zurich Zoo.
With contributions by Olafur Eliasson, Peter Erni, Hamish Fulton, Roman Signer, Olaf Unverzart and
Christian Vogt
Winner of "Best German Book Design 2006".
Available from
Lars Müller Publishers