---
---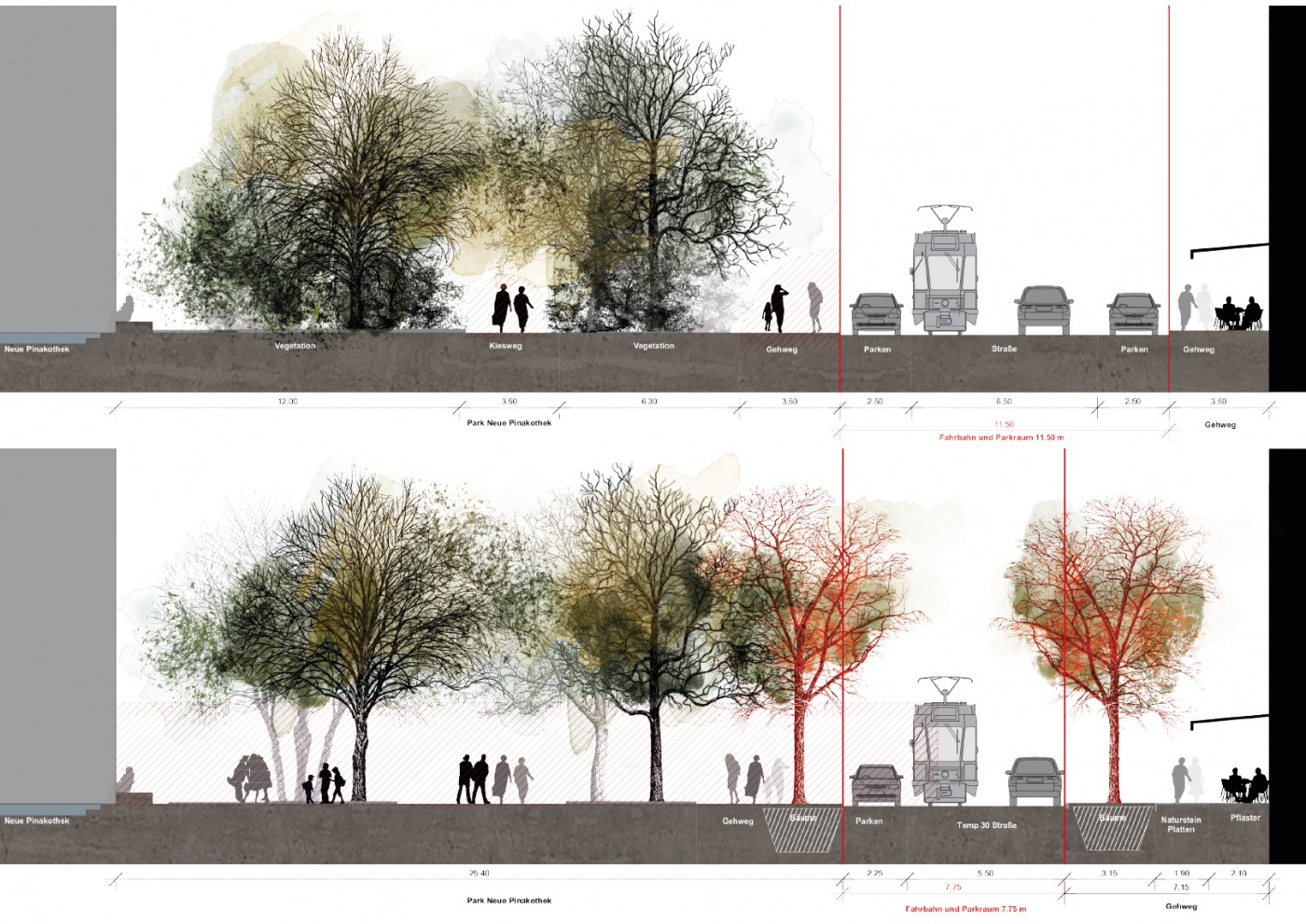 Kunstareal, Munich
Clients
Staatliches Bauamt München 1
The "Kunstareal", Munich's art quarter, is characterised by generous open spaces, old trees and imposing buildings. The scenic quality of the quarter makes it an exception and a draw within the Maxvorstadt neighbourhood.
Through a thorough analysis of the existing open spaces and their uses, we defined strategies that will guide the development of the area for the decades to come. These guidelines create a framework within which the open spaces of the Kunstareal will be continuously improved.
The art quarter is composed of distinct parts. Like kernels in a conglomerate rock the historic buildings and institutions are allowed to retain their singularity while also contributing to the greater whole. The open space is understood as the cement unifying the entire area.
To improve the legibility and quality of the open space, the paving palette is reduced and a sustainable vegetation strategy ensures the long-term renewal of the green areas. Classic and durably-designed outdoor furnishings are selected.
Streets become a connecting rather than dividing feature. Crosswalks are added to increase links and accessibility throughout the quarter. Street-side parking is reduced. The orthogonal street grid is supplemented with a secondary, fully-accessible route system. These routes are used by slower traffic, including pedestrians, joggers, and cyclists. Art enthusiasts are invited to use these paths as a scenic art route through the many outdoor art exhibits of the Kunstareal. Short, direct connections effectively guide the museum visitor from institution to institution.
With this framework in place, the Kunstareal is now prepared to see new development, construction, and events take place on its attractive grounds.