---
---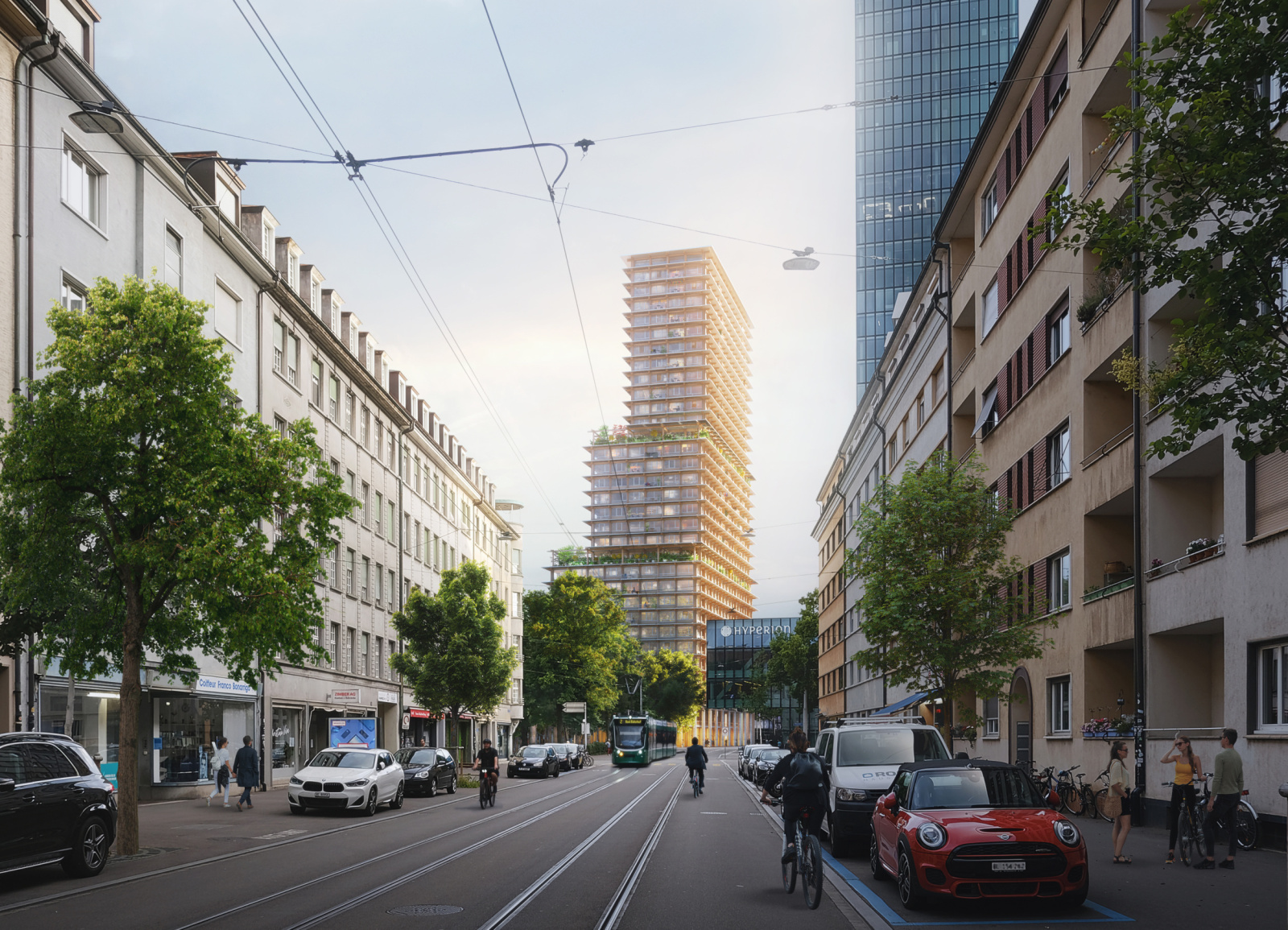 © Herzog & de Meuron
H&dM/VOGT win Rosentalturm competition
22. December 2022
VOGT and Herzog & de Meuron have won the mixed-use Rosentalturm Messe Basel development competition. The proposal was selected amongst seven submissions put forward anonymously from practices in Basel and Zurich. Held by MCH Group and RS Real Estate AG, in cooperation with Building and Transportation Department of the Canton of Basel-Stadt, the decision was made by a jury of national experts chaired by Frauenfeld architect Thomas Hasler.
The Rosentalturm project will be developed, financed and realised in a cooperation between MCH Group and the real estate service provider HRS Real Estate AG.
All competition entries are planned to have a public presentation at a vernissage in February/March 2023 in Basel.
Links
So soll der neue Rosentalturm aussehen / Telebasel, 22.12.2022
Wettbewerb für den Rosentalturm entschieden / Architektur Basel, 22.12.2022