---
---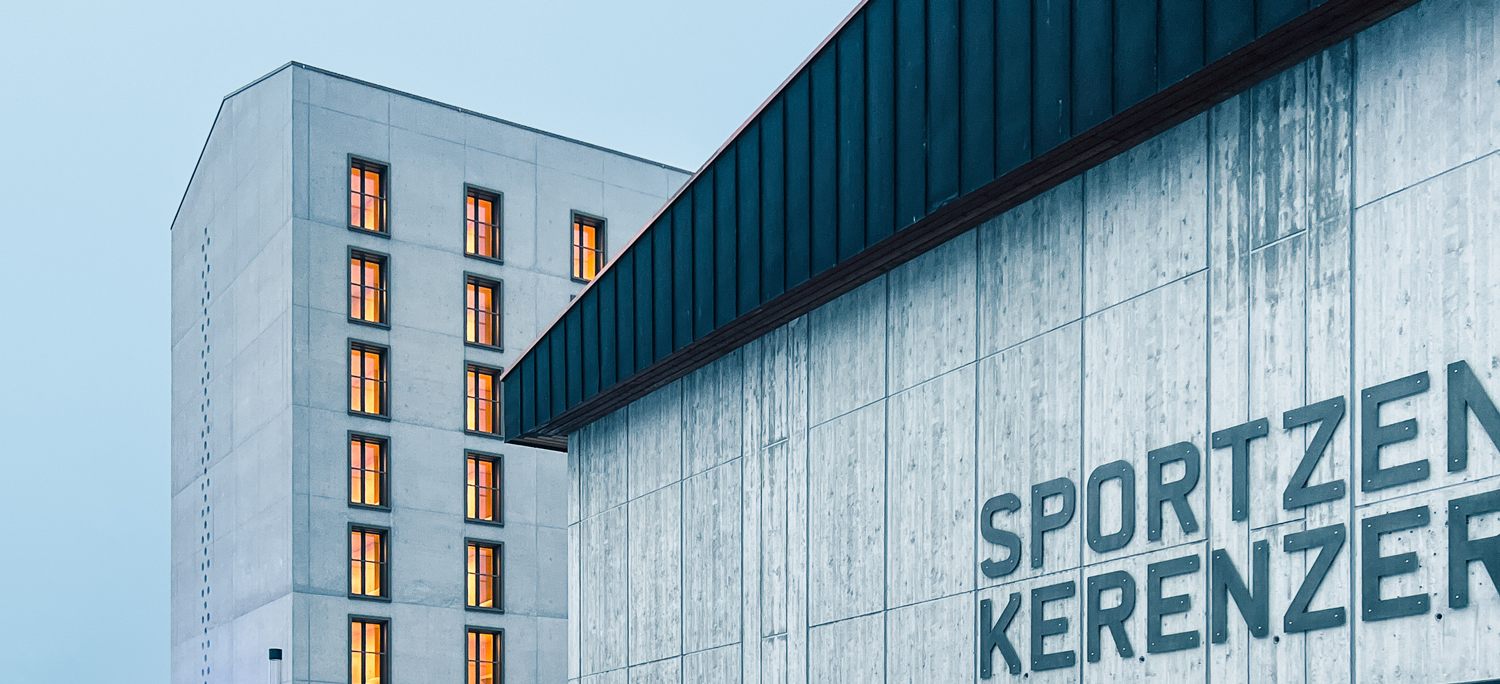 Sportzentrum Kerenzerberg
17. December 2021
The extension of the Sportzentrum Kerenzerberg is completed on time after three years of construction.
The Canton of Zurich maintains the third largest polysportive sports centre in Switzerland in the Canton of Glarus above Walensee. The Zürcher Kantonalverband für Sport runs the centre. Besides the additional triple sports hall with integrated workshop, the new accommodation and training wing is the main element of the extension. The room standard has been adapted to today's requirements, and the number of beds has been increased. This further expanded the range of facilities at the "Kerenzerberg", especially for youth and popular sports, and made the infrastructure even more functional and modern for adult sports as well.
The implementation of the construction project took place during ongoing operations and in close cooperation with the cantons of Zurich and Glarus and Burkard Meyer Architekten, Vogt Landschaftsarchitekten and other partners involved.