---
---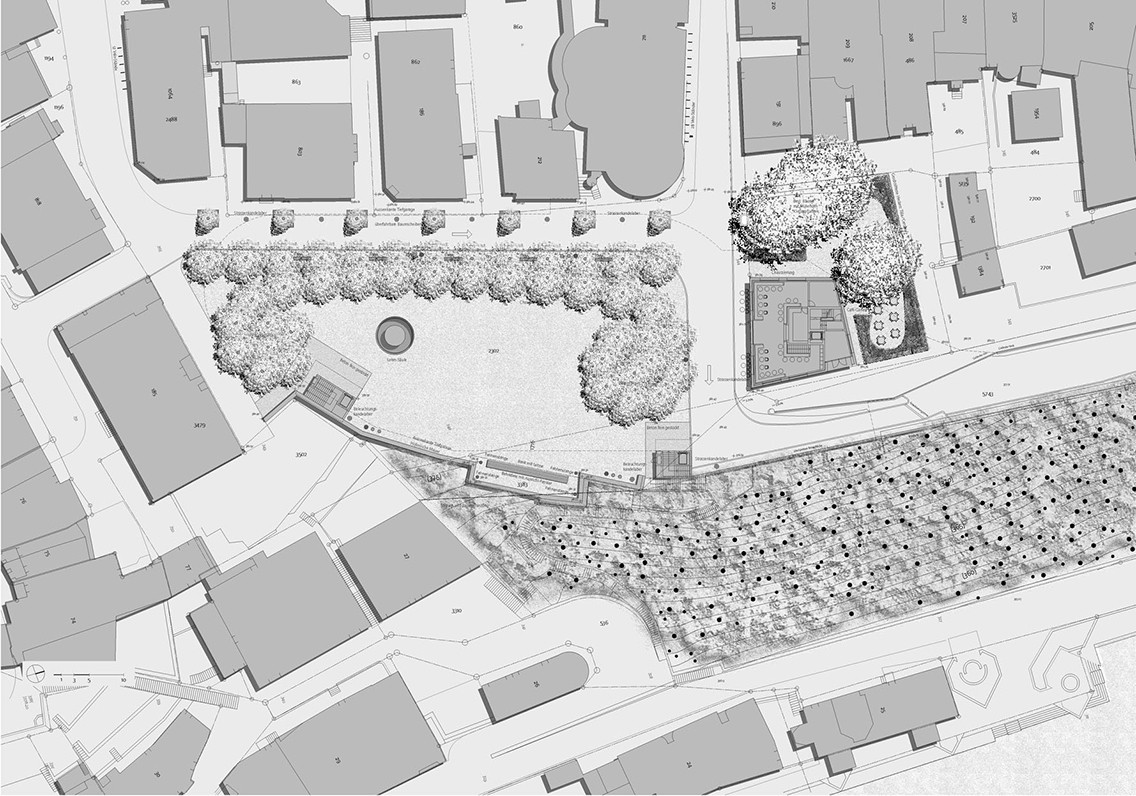 Theaterplatz, Baden
Under Lime Trees
Clients
Stadt Baden Planung und Bau
Collaboration
Diethelm & Mumprecht Architekten, Zürich
Theaterplatz lies at the northern borders of Baden within an exciting urban setting: In the towncentre, the old town at its back and the river limmat cutting deep into the ground at its front – and this way offering a wide view into the landscape with the hills of Lägeren. The square lies on the roof of a multi-storey car park. Its concept bases on the place's most distinctive characteristic: The surprising encounter of urbanity and landscape scenery within the city. The buildings at the back of the square define the spatial situation. A promenade of lime trees in two rows, ending in two spirals, accompanies the buildings and this way becomes the spine of the square's spatial setting. To the front, the square opens widely towards the ancient city wall and the landscape, creating a platform with the character of a public balcony. This effect is supported by the wall placed onto and completing the existing, listed city wall.
The material not only of the wall, but also of the floor covering refers to the surrounding landscape. The yellow limestone added to both gives the square its characteristic, friendly color. The specific finishing of the wall creates a lively surface reminding of natural limestone. Using limetrees with their long cultural history within the reduced design of the square evokes a familiar atmosphere.
The result is a modern yet classical square based on the ideas of baroque squares or medieval village centres: a free space integrating functional elements like the staircases of the car park in a natural way, able to cope with large amounts of visitors and meeting the demands of a market space and fairground.