---
---
WBZ, Reinach
Parkland en miniature
Clients
Wohn- und Bürozentrum für Körperbehinderte (WBZ)
Collaboration
Joos & Mathys Architekten AG, Schmid Schärer Architekten GmbH
The WBZ offers people with disabilities qualified jobs and self-determined living. As part of the centre's expansion, a communally usable and publicly accessible park was designed to link different uses, buildings and social structures and connect the WBZ with its surroundings.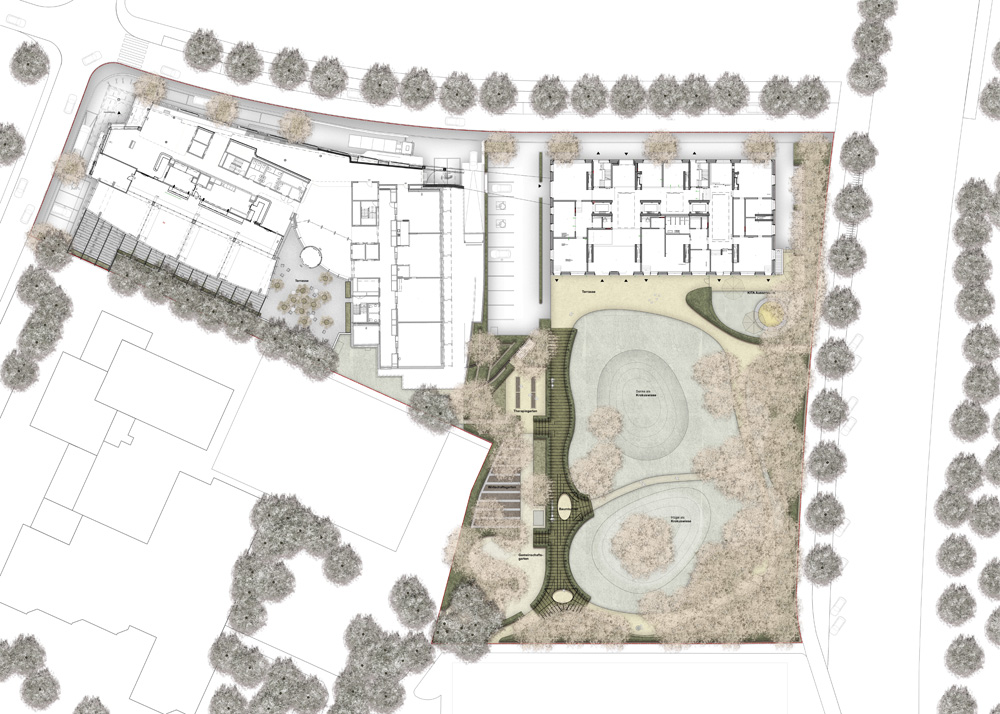 A tree tunnel with various access points and windows divides the park's functional spaces, gardens and open areas. Clearings in the path's fork with changing shape depending on the place of observation illuminate the course and allow an unrestricted view upwards.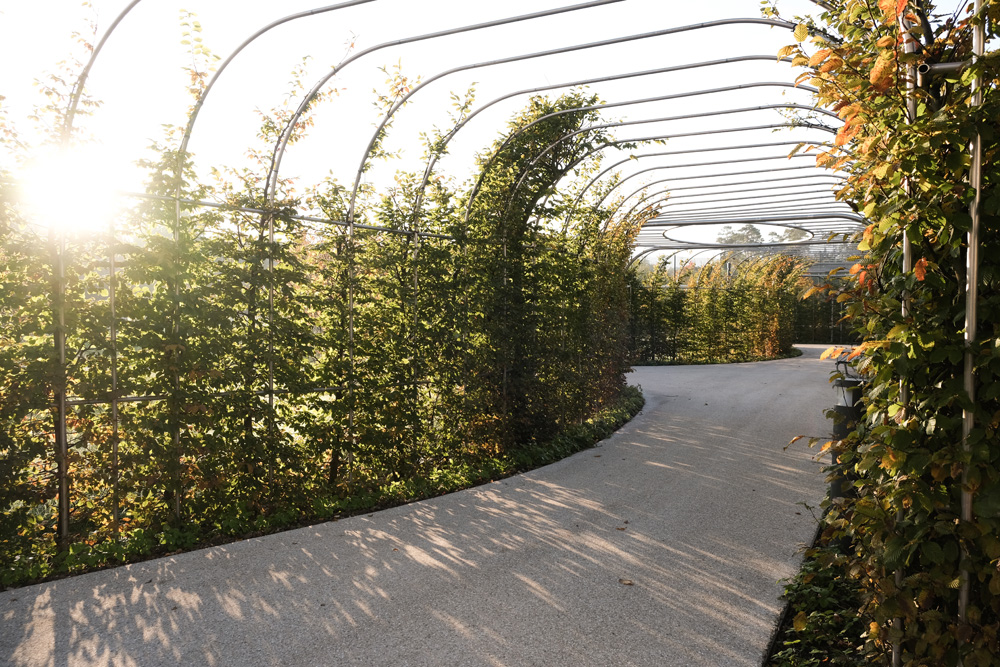 An open meadow with a gentle topography in the park's centre offers space for communal events. It serves as a sheltered place for the residents, the neighbourhood, and day nursery children to stay and play.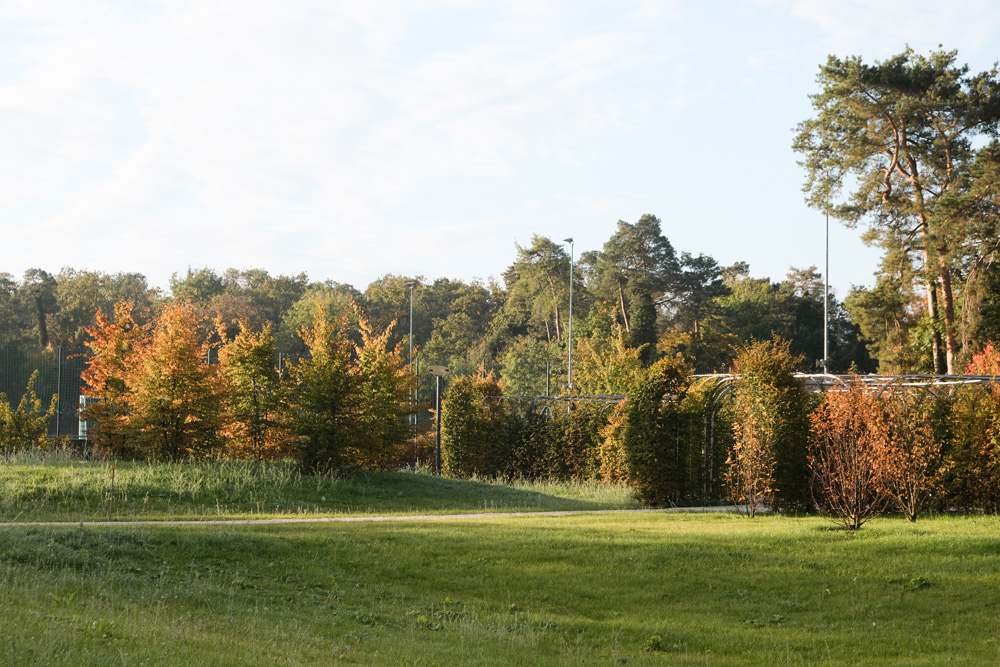 An obstacle-free circular path, from which a therapy path with different surfaces branches off, frames the meadow. Different types of trees and hedges gently shield the park from the outside, connect it with the surrounding landscape and offer a colourful and scented backdrop that changes with the seasons. Roses and vines entwine in the trees. Various berry varieties adorn the circular path. A drinking fountain made of sandstone, steel water bowls and different seating areas makes it possible to relax.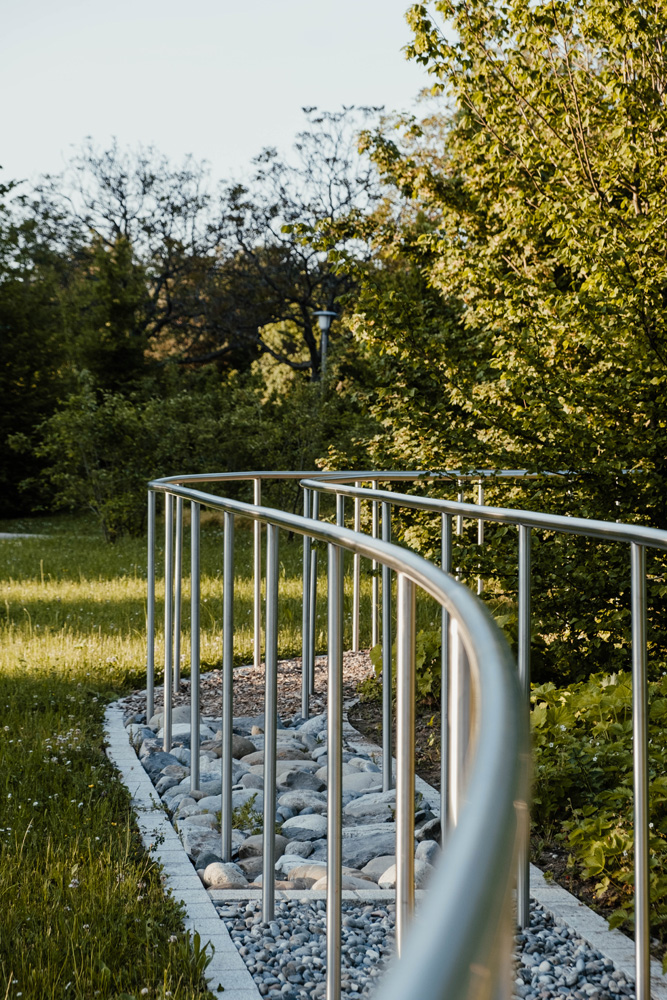 The various gardens lie on the western side of the tree tunnel. A therapy garden with planting tables. A kitchen garden for patients, residents and the pupils of the neighbouring school. A community garden that also creates intimate areas for outdoor meetings through cut hedges.