---
---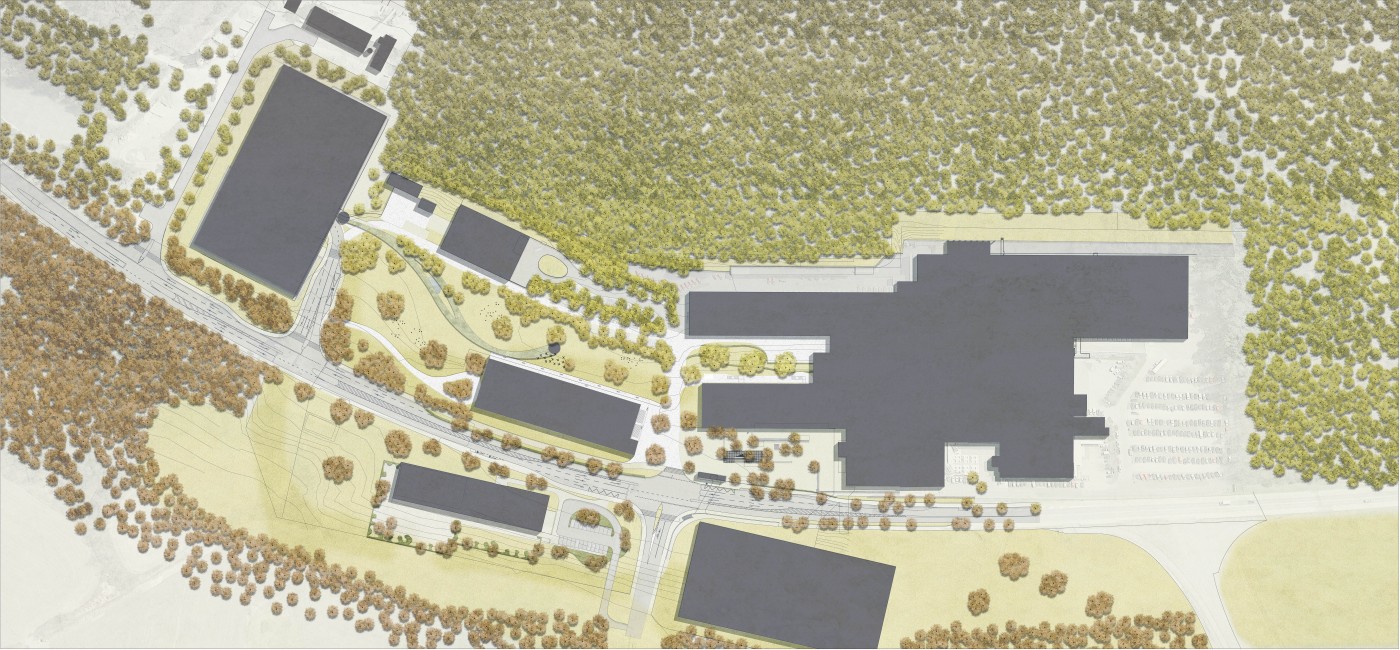 Hilti Campus, Schaan
Between Reed and Forest
Clients
Hilti Aktiengesellschaft
Collaboration
giuliani.hönger ag Zürich
The headquarters of Hilti AG in Schaan has been undergoing a transformation process for several years. After the first construction phase for the new training centre and the redesign of the surrounding area, the development of the area is progressing: from a classical production site to a place of innovation and knowledge, to a real campus. In keeping with this purpose, the open space is developed as a meeting place with a flowing transition to its surrounding landscape. In addition to the ecological and design requirements, the core of the concept is the creation of new offers for employees and visitors. The classic workplace is complemented by outdoor work opportunities. Places of informal conversation provide a refreshing alternative to the conference room.
The surrounding concept takes a strong reference from the scenic context of the Rhine Valley and the mountain range of the Three Sisters Massif, while the south-eastern forest serves as a space-forming backdrop.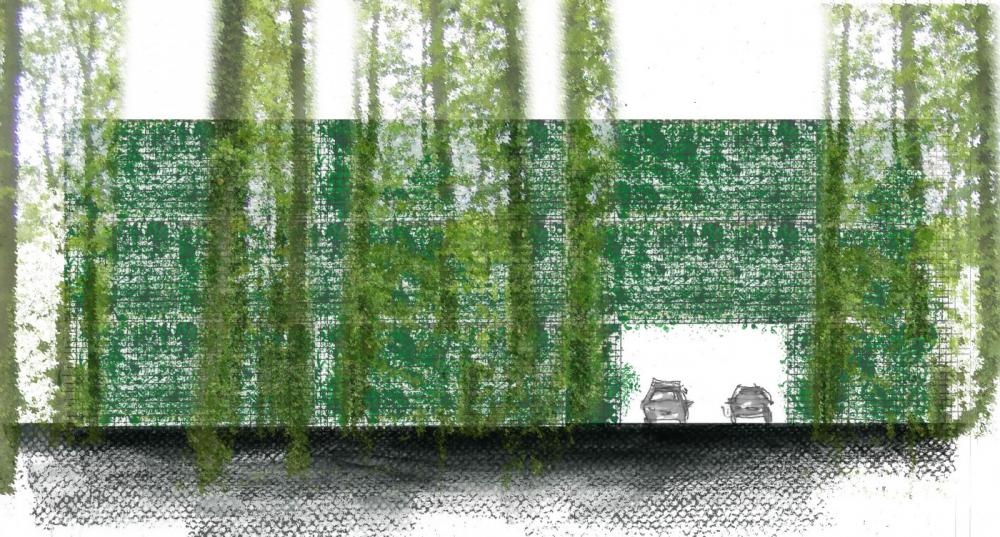 Probably the most significant open space element on the Hilti campus is the pergola. As an independent part of the open space concept, it leads in the form of a walkway from the stairwell of the car park across the campus to the arcade of the Office Nord. While not attached to either facade, it provides a seamless transition to the northern office building. Moulded glass in varying shades of green and yellow is inserted into the circular openings of the concrete roof. The changing light and reflection effects depending on the position of the sun and the season are enhanced by reflections within the conical skylights. The pergola is part of the choreography of the park but also connects elements for sitting and meeting through various expansions. The end of the pergola, which is centrally located in the park, forms a pavilion and is ideal for smaller events or as an outdoor dining area for the northern office building.
The view over the open meadows, towards the solitary trees, groves and the forest border, depicts the blurred boundaries in the eye of the beholder. The Hilti campus merges with the surrounding landscape. The view of the pergola captivates with a selection of different sequences of the surrounding vegetation. Near the forest, there are groups of hornbeam, ash, oak, pine and maple. Towards the east, classic fruit and park trees are more typical: Katsura, string, cherry and walnut trees, as well as linden, ironwood, mulberry and apple trees. The generous lawns of the park and a variety of specimen and multi-stemmed trees provide plenty of space for open-air use.
The diversity of the park landscape unfolds during a walk on the paths of the Hilti campus.