---
---
Campus Nägelimoos
The Flying Classroom
The location and arrangement of the newly structured school ensemble offer not only a new urban and architectural interpretation and optimised functional processes, but also extensive landscape potential by referring to the different landscape spaces to the north and south as a design focal point.
The arrangement of the school buildings with the resulting openings creates a new place with distinct characteristics. Depending on how visitors move through the school and orient themselves, a completely different image evolves: The image of a school embedded in the forest or that of an exposed terrace overlooking the landscape. This also contributes to addressing and perception of the individual functional areas, which form a unity in their character. However, the space-forming forest structures provide separate front zones.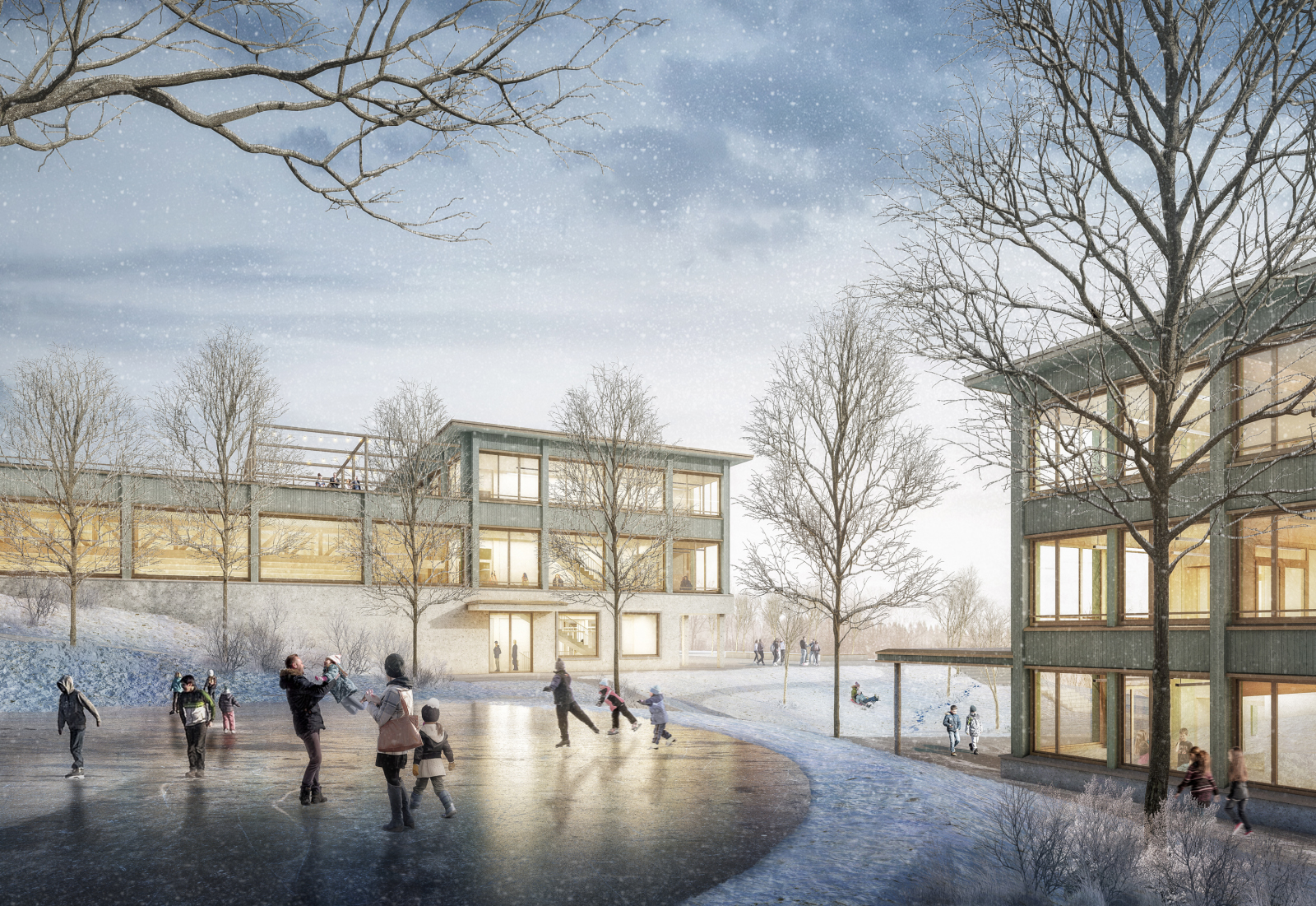 The Forest
The existing forest edge will be extended and incorporated into the spaces between the buildings. This intervention naturally separates the school units, integrates the sports fields and also acts as a buffer between the neighbouring residential buildings and the school facilities, including the car park. The pathways connecting the primary and secondary schools, along with the gymnasium nestled in the forest islands, overcome elevation changes through stairs, ramps, and barrier-free access points.
The existing adjacent paths are slightly adapted, so that the choreography appears more dynamic and less functional. Tree species from the local forest, such as beech, hornbeam, cherry and oak create a lively image and provide varying shades. In their centers, two clearings are planned, offering not only areas equipped with meadows and climbing trees but also allowing space for free play.
The Water Landscape
Beneath the school complex lie the relics of a once much larger moorland landscape with its water areas, wet meadows, groups of trees and groves. To make the generosity of this landscape more visible again, loosely distributed groups of alder, willow and birch trees are planned between the school and the water areas. These trees will extend towards the school buildings, partially covering the access road. In addition to the actual school grounds, the forest and water landscape are seen as an extended learning area in which (outside areas that require protection!) nature study lessons can take place and research gardens for the students can be established.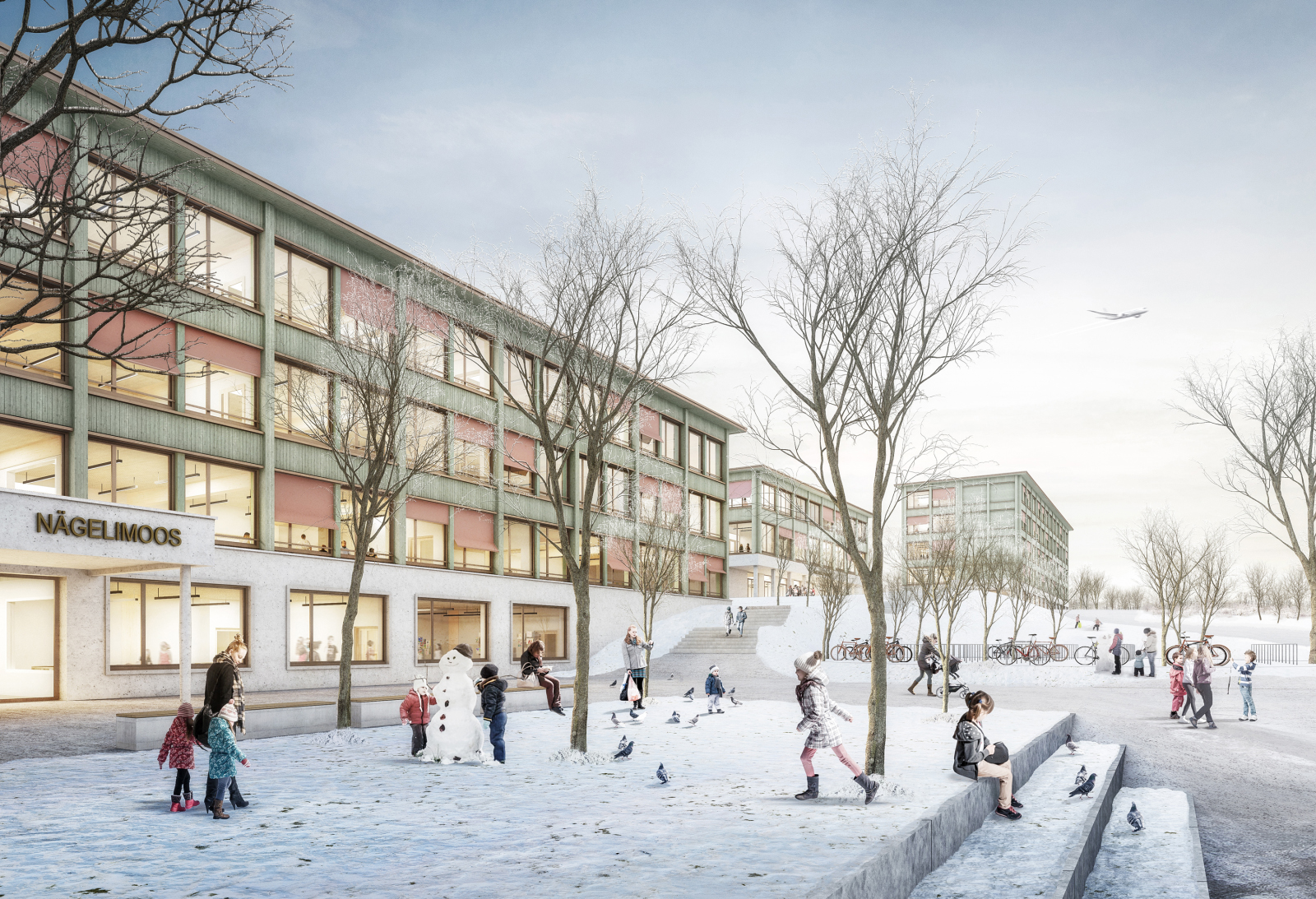 Atelier Brunecky