---
---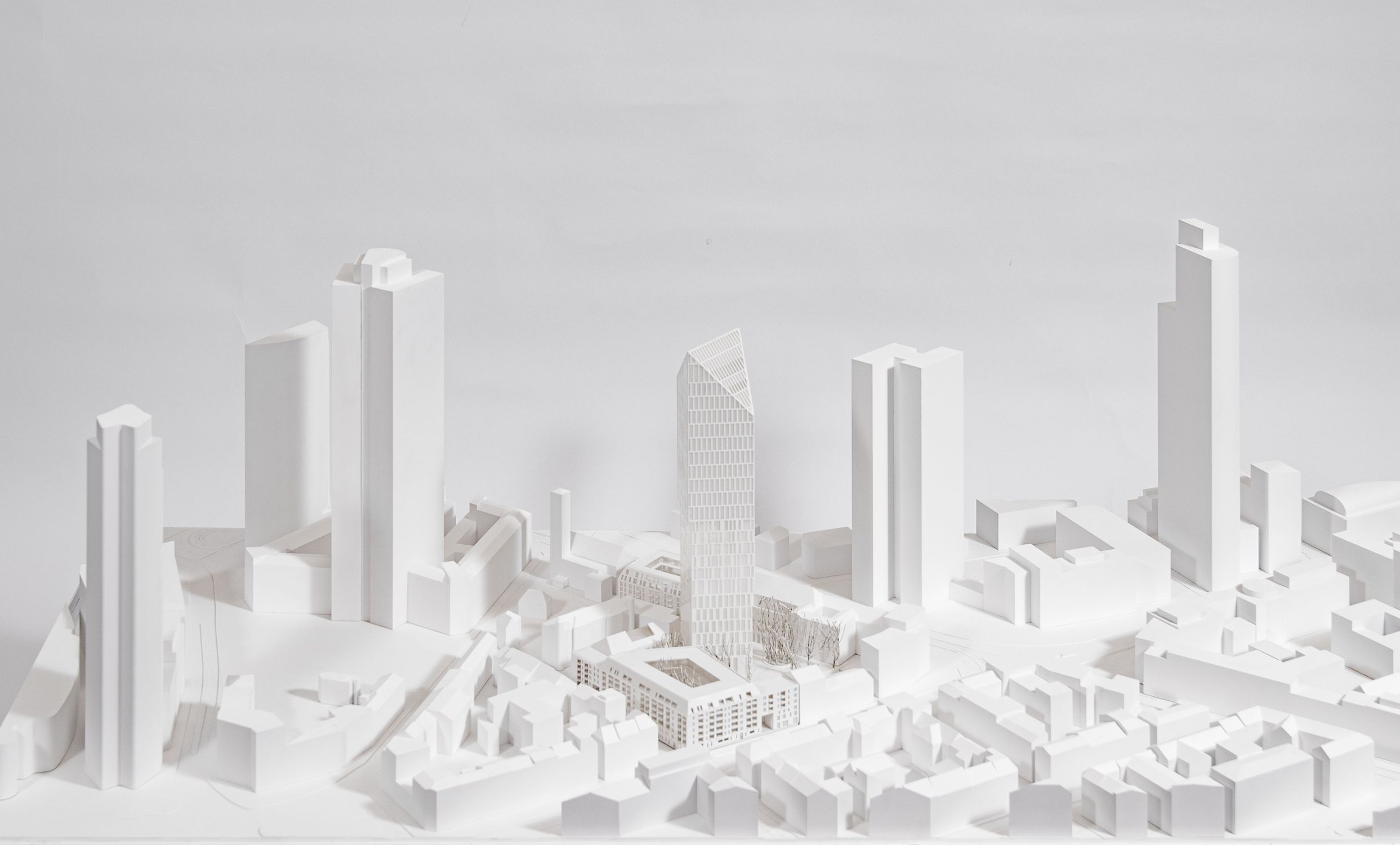 A new neighbourhood on the site of the old police headquarters in Frankfurt am Main
03. September 2020
Almost twenty years after the Frankfurt police moved out of the old praesidium at Platz der Republik, the site is to be redeveloped. Meixner Schlüter Wendt Architekten and VOGT have now been selected as the winners of the competition.

The design of the "Präsidium" envisages that the listed neo-baroque old building dating from 1914 will be preserved and renovated. Behind the old building, a high-rise building with a pentagonal ground plan is being built in the middle of the block, surrounded by a star-shaped square interspersed with groups of trees and accessible from all sides for pedestrians and cyclists. Benches and free seating invite to linger in the shade and complement the outdoor catering facilities.

The inner courtyards of the new buildings will be intensively greened and, in the case of the old praesidium, will also be equipped with water elements. The roofs are also part of the open space in the new district and will be used as a play and outdoor space above the new kindergarten or as private and communal roof terraces and gardens, some with intensive and extensive roof greening.