---
---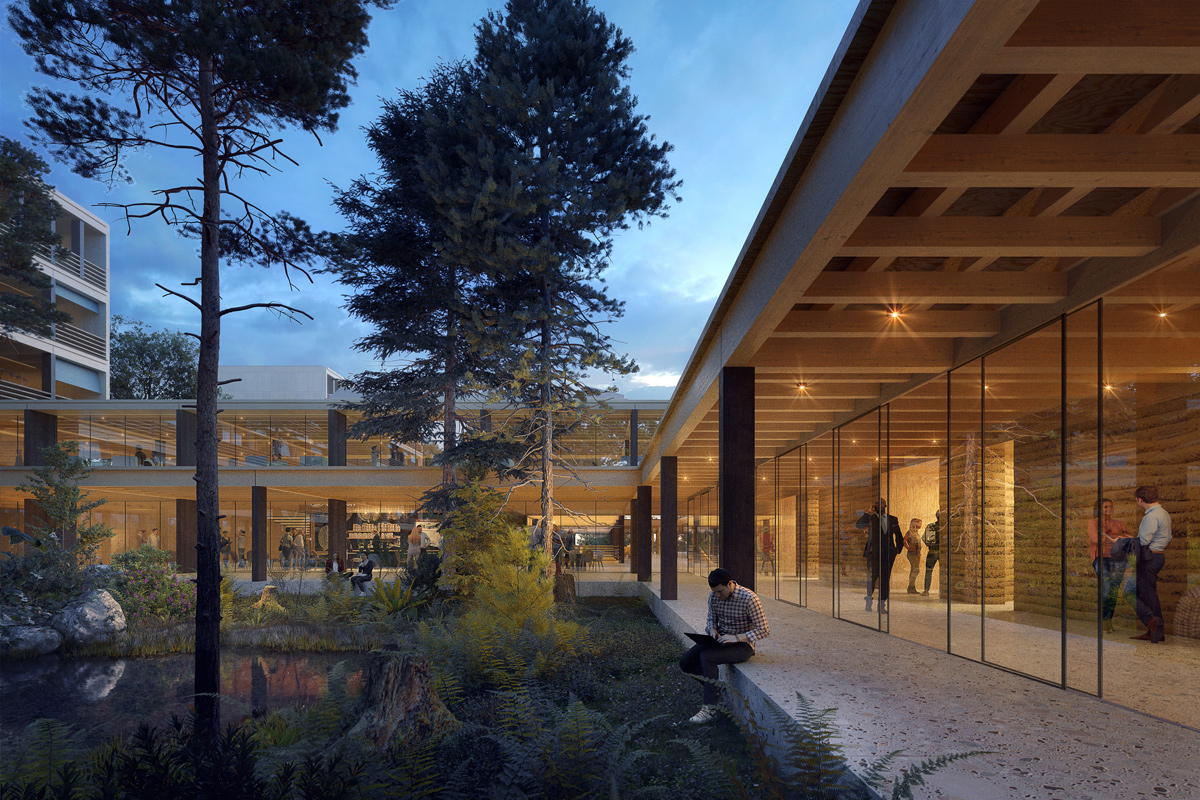 © Siemens / DGI: VIZE
Global Leadership Center, Feldafing
27. May 2022
With Meck Architekten from Munich, VOGT won the competition for the Global Leadership Center in Feldafing on Lake Starnberg.
Feldafing on Lake Starnberg, south of Munich, has been a popular place of residence for Munich residents since the 19th century. Initially characterised by various estates of the nobility, some with elaborate gardens (Possenhofen Castle, Rose Island - Peter Joseph Lenné), this was followed at the beginning of the 20th century by the country residences of numerous industrial families. At the beginning of the 1970s, Siemens AG set up its Global Leadership Center, a training centre for its executives, in this environment.
After 50 years, Siemens decided to remain at this location in the future but to completely replace the buildings. Accommodation, auditorium and training rooms, restaurants and sports facilities are planned for the almost 3.5ha site. The concept of the surroundings follows the principles of Pairi Daeza with its woody frame (Belt), choreography, vegetation and metaphors, and at the same time, anchors the park in the rich cultural and natural historical context of the site.