---
---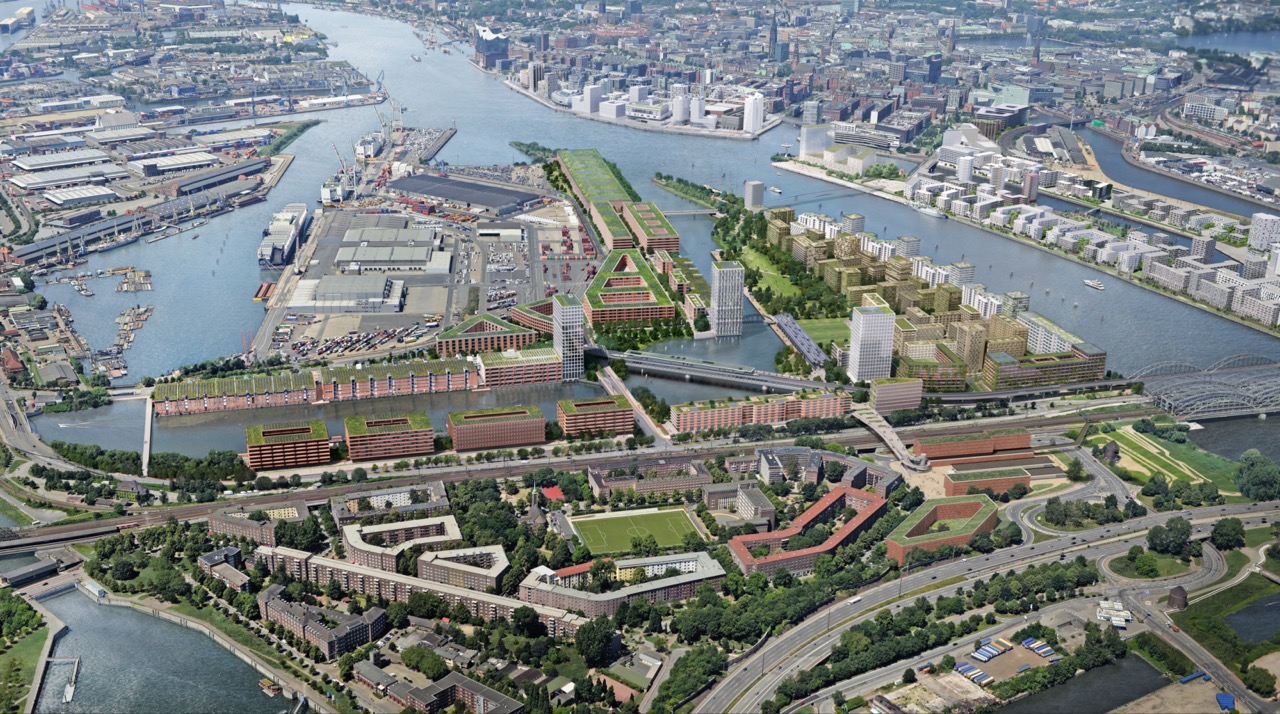 Grasbrook: Senate Sets Next Steps
07. December 2022
Hamburg Senate confirms functional and open space planning for the new Grasbrook district
In the middle of Hamburg, on the south bank of the Elbe, a new district is being created with flats for 6,000 people and 16,000 jobs, plus a school, seven day-care centres, a large central park, promenades and a wide variety of cultural and leisure facilities as well as sports and play areas. Grasbrook offers a unique opportunity to build a piece of the future in a central location directly opposite the city centre and to meet the significant challenges of our time - from climate and resource protection to social cohesion and new worlds of work.
Thanks to its central location, Grasbrook establishes new urban, economic and social connections: between Hamburg's city centre and Elbinsel, between the two districts of Grasbrook and Veddel, and between the city and the dock.
During the multi-stage public participation process and the intensive planning, many ideas and suggestions from citizens and the expertise of numerous experts were incorporated. Now Hamburg's Senate has decided on the functional and open space planning for Grasbrook and thus set an essential course for the next steps in the realisation of Grasbrook. The report documents the planning objectives and concepts based on which development is progressing and builds a foundation for further discussion.
Links:
Stapelfeldt stellt Pläne für neuen Stadtteil Grasbrook vor (Hamburg Journal, 06.12.22)
Neuer Stadtteil Grasbrook soll besonders autoarm werden (Hamburg Journal, 07.12.22)
Press Release (06.12.22)