---
---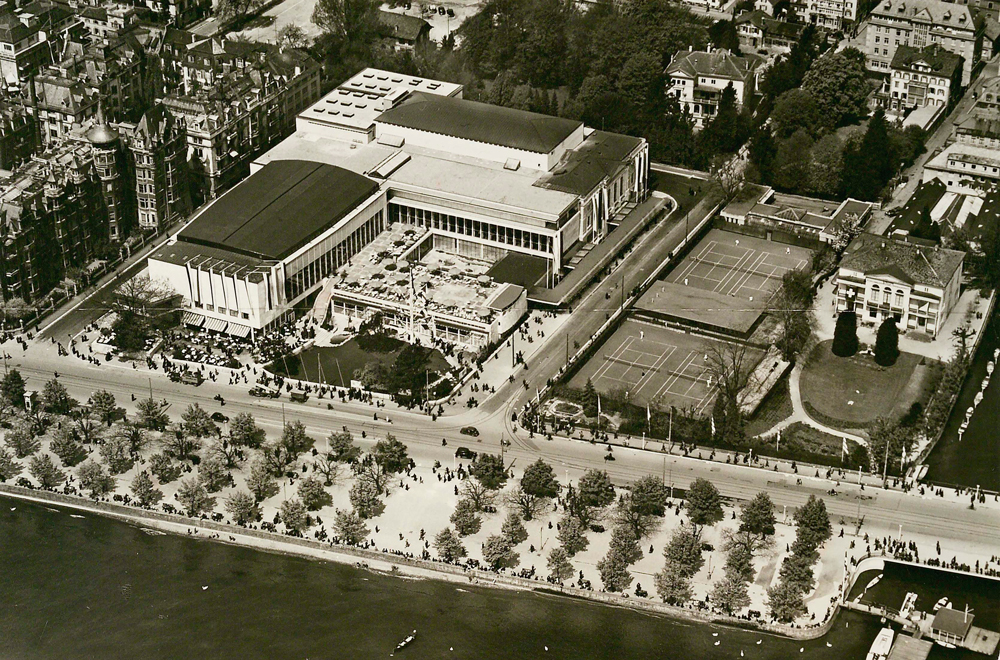 Kongresshaus Tonhalle Zurich - Revive History
25. June 2021
Just in time for the Zurich National Exhibition of 1939, the architects Haefeli Moser Steiger skilfully laid a new structure over the existing small and large Tonhalle and created an architectural testimony to the times by combining the old and the new.
The resulting new structure of the Kongresshaus and Tonhalle, with its simple and functional principles of order, blended almost seamlessly with the urban surroundings of the streets. In front of, on top of and inside the buildings, on the other hand, there were various elements of garden design that depicted an interplay of nature and architecture down to the smallest detail and always offered visitors new impressions and views.
However, several conversions and extensions in the 1980s caused these characteristics to fade. The restoration of the building complex over the past five years by Elisabeth & Martin Boesch Architekten and Diener & Diener Architekten in collaboration with VOGT offered a unique opportunity to revive and further develop the original concept and thus strengthen the original character of the ensemble.
The roof terrace, which used to exist but was covered by a panorama hall during the conversion in the 1980s, was largely restored. In the future, this will be the only publicly accessible vantage point with a view of the lake and the Alps in the sequence of historic buildings between Bürkliplatz and Mythenquai. The principle of the interpenetration of architecture and nature, one of the central ideas of the original design, could also be revived with new plant windows and showcases. The intensively greened roof area of the connecting building between the concert foyer and the restaurant creates new habitat for flora and fauna.
The Kongresshaus Zürich AG was recently able to resume operations in the new ensemble. The grand opening with the Tonhalle Orchestra Zurich is expected to take place after the summer, in September 2021.