---
---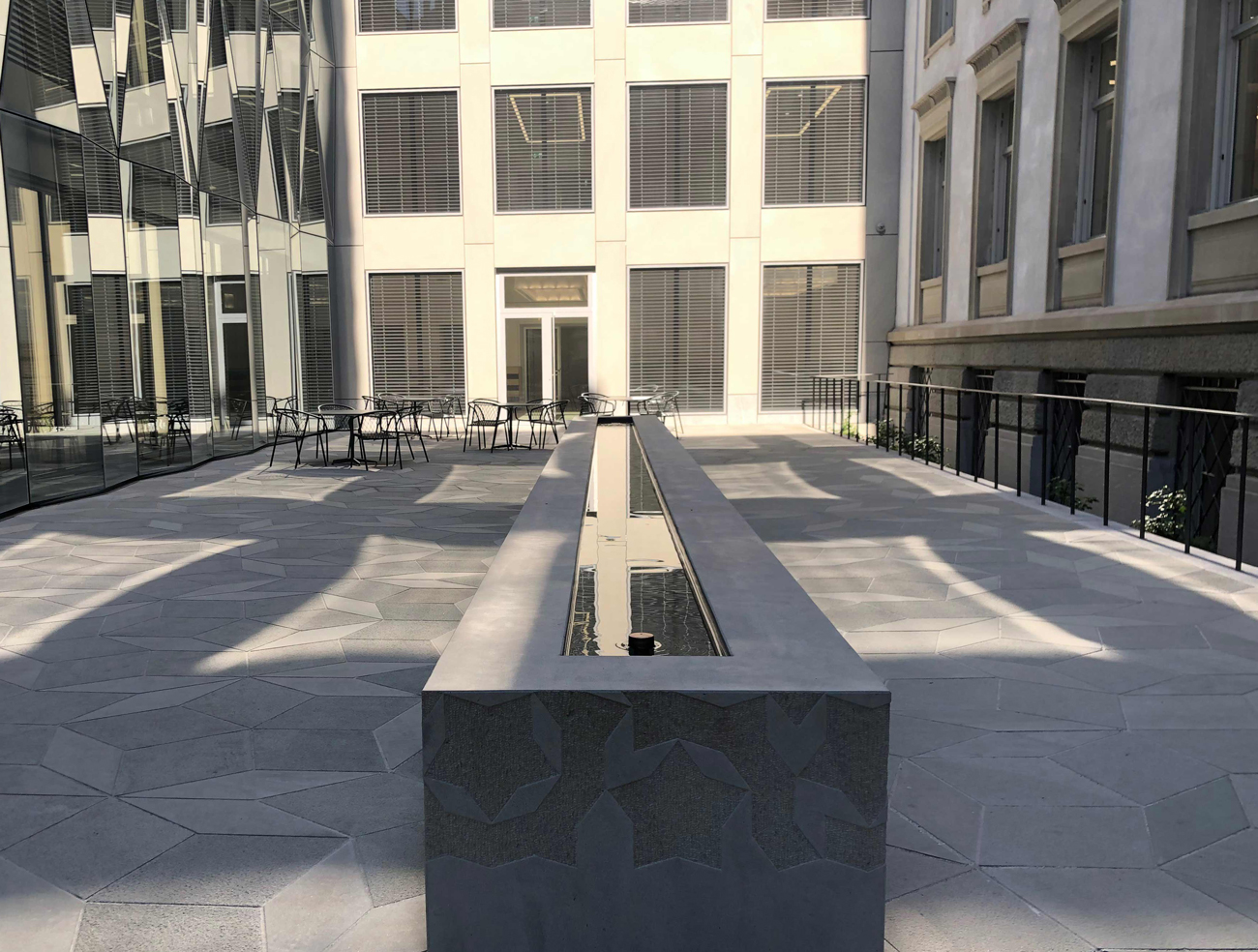 The new Quai Zurich Campus
Where old meets new
16. September 2021
The global headquarters of the Zurich Insurance Group at Mythenquai Zurich combines the company's diverse history with the location where it has been based since 1901. A fundamental redesign combines the historic with the modern and transforms the place into an attractive campus.
A stone carpet of natural stone slabs with a continuous pattern connects the building ensemble and the three courtyards. The Bollinger sandstone used for this is quarried at the southern end of Lake Zurich and is deeply rooted in the architectural history of the city of Zurich.
The courtyards contain characteristic elements that reflect the given environment. A monolithic stone table filled with water, a vegetative roof of climbing plants spanned on an open volume and a garden with evergreen and shade-tolerant plants that create a dense carpet within the stone ornament. The interiors of the new buildings, in turn, were furnished with around 820 metres of succulents.