---
---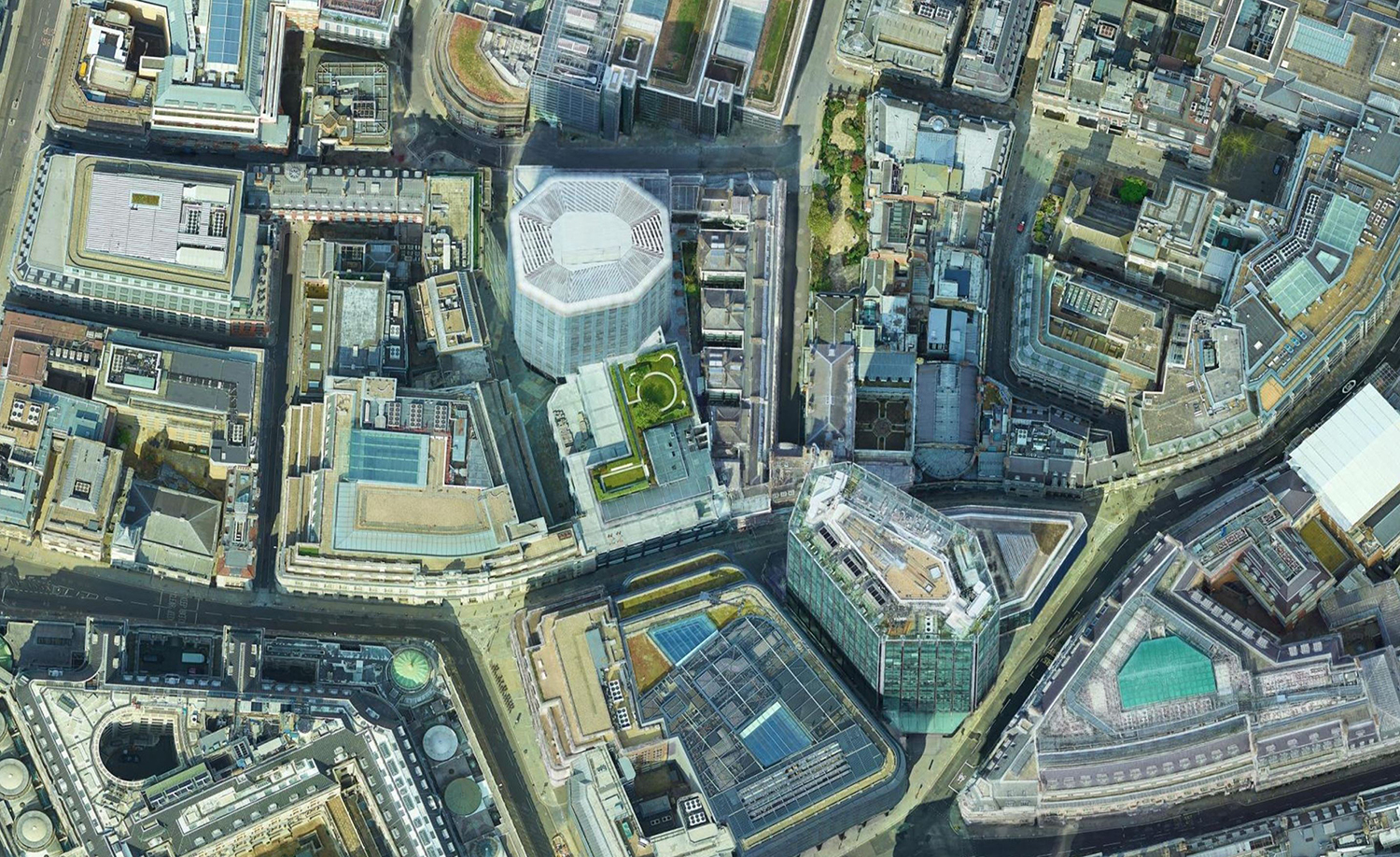 Angel Court, London
Public Realm, Diorama and Roof Terraces
Project Description
VOGT was appointed as the landscape architect for One Angel Court in October 2013, following an invited competition. The new building, designed by Fletcher Priest Architects, redevelops the collection of plots at Angel Court into a single building, comprising a 26-storey tower on a 6-storey podium.
Angel Court is located within the Bank of England Conservation Area, where no new high-rise buildings are permitted. To maintain the height of the building, the original tower core had to be kept in place. The building was demolished piece by piece while carefully stripping the tower back to its core. It was then transformed from a dark 1970s high rise into a contemporary glass tower.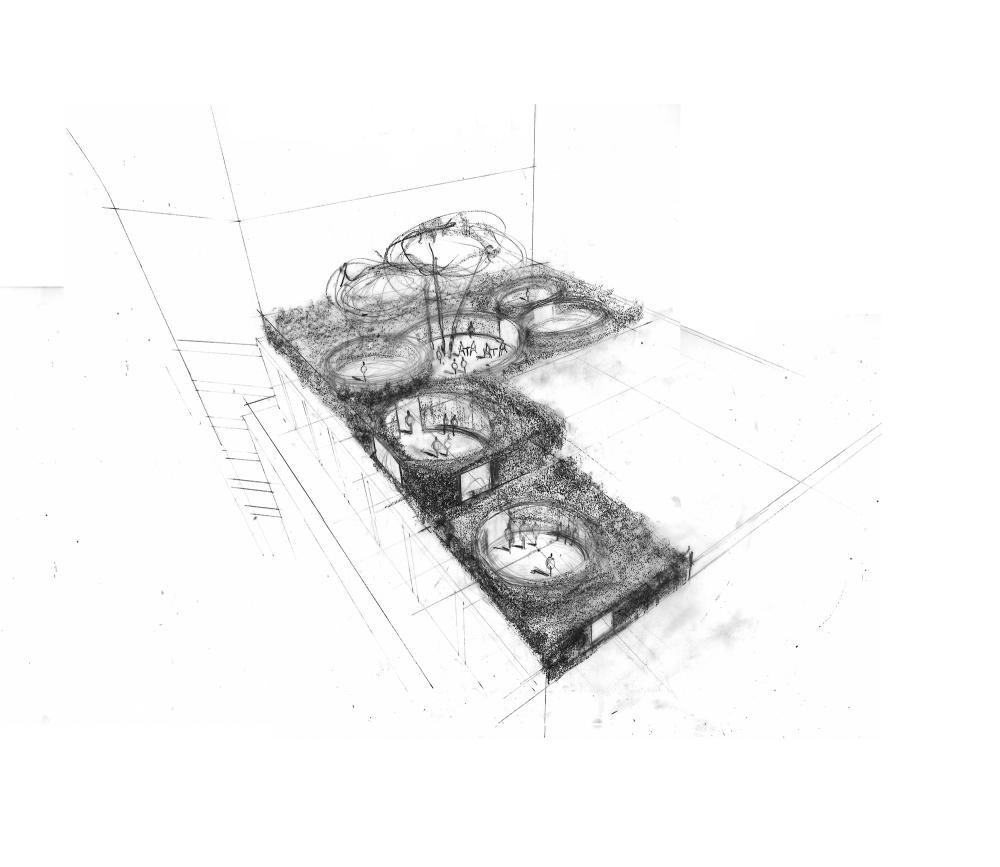 Public Realm
The landscape design for One Angel Court consists of a subtle intervention in the public realm, unifying the ground plane in yorkstone paving to create a cohesive space that aligns with the City of London's material palette.
The Diorama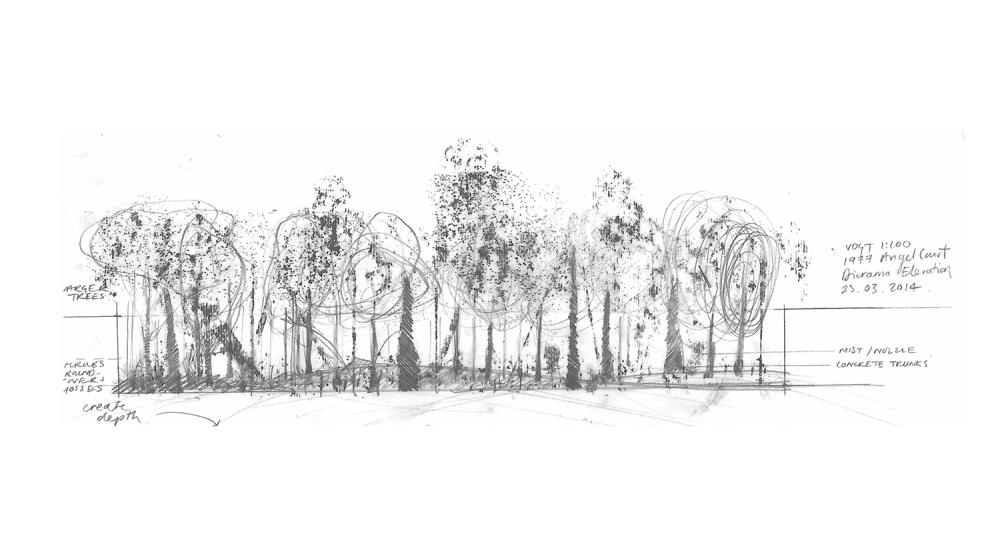 The diorama forms a backdrop to the main reception, visible from both from the entrance at level 1 and from above on the level 2 roof terrace. The diorama is created by a collection of trees, tree ferns, and woodland ground flora with an added layer of naturally fallen tree branches. When viewed through glass from reception, the diorama is an intensified woodland that plays with depth and space through vegetation, light and mist. From above on Level 2, the diorama is experienced through the tree canopy of Taxodium distichum.
The Clubhouse
The terraces on Level 7 are the main shared outdoor spaces for the various users of the building and are conceptuallydesigned as a clubhouse. A series of interconnecting spaces and perspectives have been realised using strong formal and structural hedges of taxus baccata with sweeping and curving cercidiphyllum japonica. Together, these elements frame perspectives on the city and play with height and scale through their form. A collection of cercidiphyllum japonica trees to the south create an arching canopy overhead under in which to rest. Curved garden benches placed within the hedges provide quiet spaces under the foliage.