---
---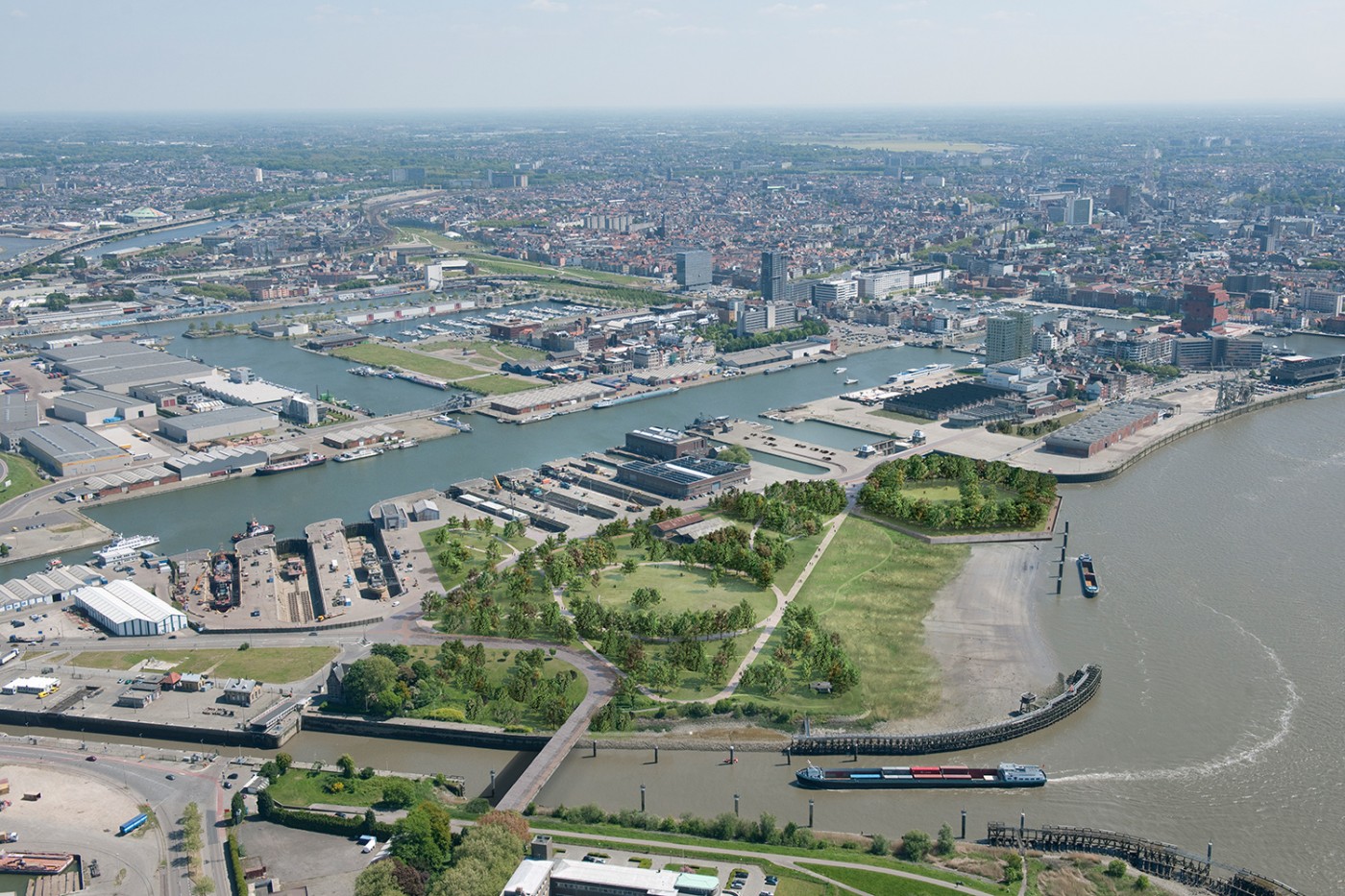 Droogdokkenpark, Antwerp
Measure and Interval
Clients
Stadt Antwerpen: AG Stadsplanning/AG Vespa
Collaboration
Van Belle & Medina Architects, Antwerp
The Droogdokkenpark forms the main public space of Antwerp's new Eilandje district, one of the largest urban regeneration areas in the city. Built within the nineteenth-century harbor and along the outer curve of the river Scheldt, it is positioned at the crossroads between the historical city center, the large-scale modern harbor, and the river landscape.
Throughout the site, historical buildings and other port structures reveal the history, of the place embedding the new park in its temporal and spatial setting. Bounded on all sides by water, the site is accessible in four places by crossing existing locks and bridges, articulating moments of arrival and departure. The main entrance into the park from the city is marked by the Belvedere, the transformation of a former harbor infrastructure into a closed hexagon. Once the landmark for ships entering the docks, it is now becoming an orientation and gathering point in the park, offering far-reaching panoramic views over the fluvial landscape, the historical city center, and the modern harbor.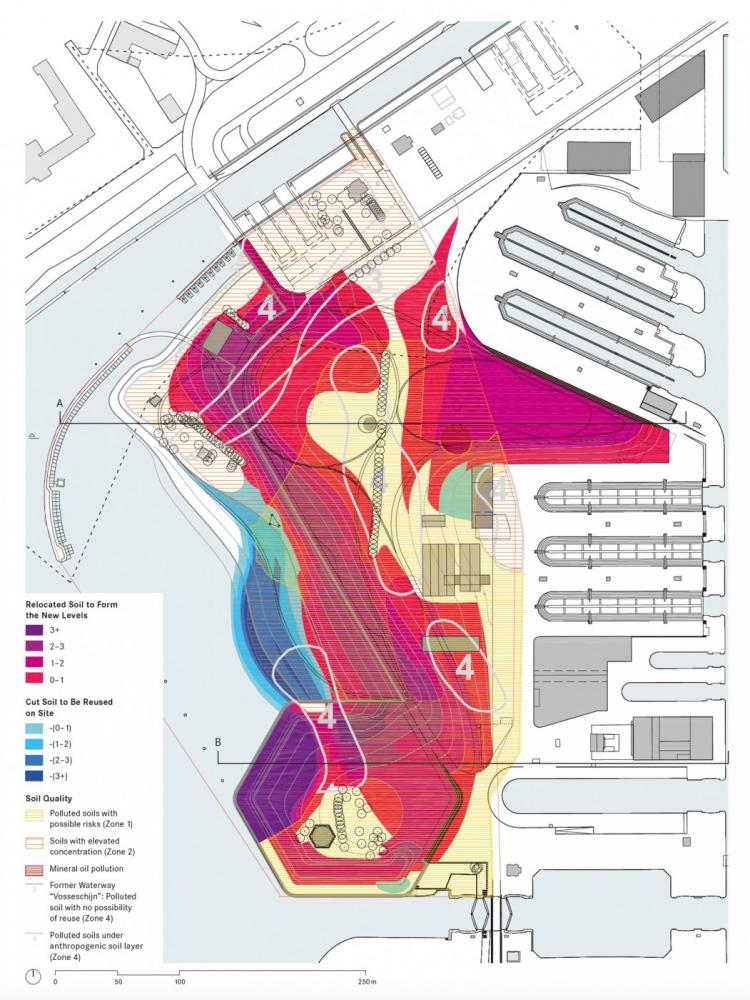 Droogdokkenpark is also part of the master plan for the river quays, which envisages the transformation of more than 6 kilometers of riverfront over a fifteen-year period by improving flood defenses and creating a new public realm along the river. Raising the existing dike and the Belvedere's quay wall by one meter for flood defense has a significant impact on the way the river is experienced. The required changes in topography are also an opportunity to further emphasize the different spatial qualities of the park: the raised Belvedere, the dike promenade, and the "Green Finger" provide elevated lookout spaces, while the sunken clearing, limiting outward views, is a well-defined space focused on the park's interior.
Through a careful choreography of physical and visual connections, the new landscape weaves itself neatly into its immediate environment and broader setting. This is emphasized by the use of regionally occurring vegetation patterns, selected in response to the habitats that are formed by the new topographical, hydrological, and soil conditions. A network of cycle and pedestrian routes, as well as carefully planned visual axes, link the different components of the park to one another and help embed it in the city. Derived from the tradition of the English landscape park, the strategy aims to merge the diverse events in the visitor's mind by orchestrating movement and gaze. The articulation between old and new, near and distant, results in a landscape that is profoundly rooted in time and place.