---
---
Grasbrook, Hamburg
A New District
Clients
Hafencity Hamburg GmbH, Hamburg
Collaboration
Herzog & de Meuron, Basel
Hamburgs "Kleiner Grasbrook" is the first port area south of the river Elbe to be earmarked for large-scale transformation into a new district for living and working. The area allows Hamburg to take the leap across the Elbe and integrate the currently isolated Elbe islands south of the city centre into the existing urban fabric, which is now developing further south.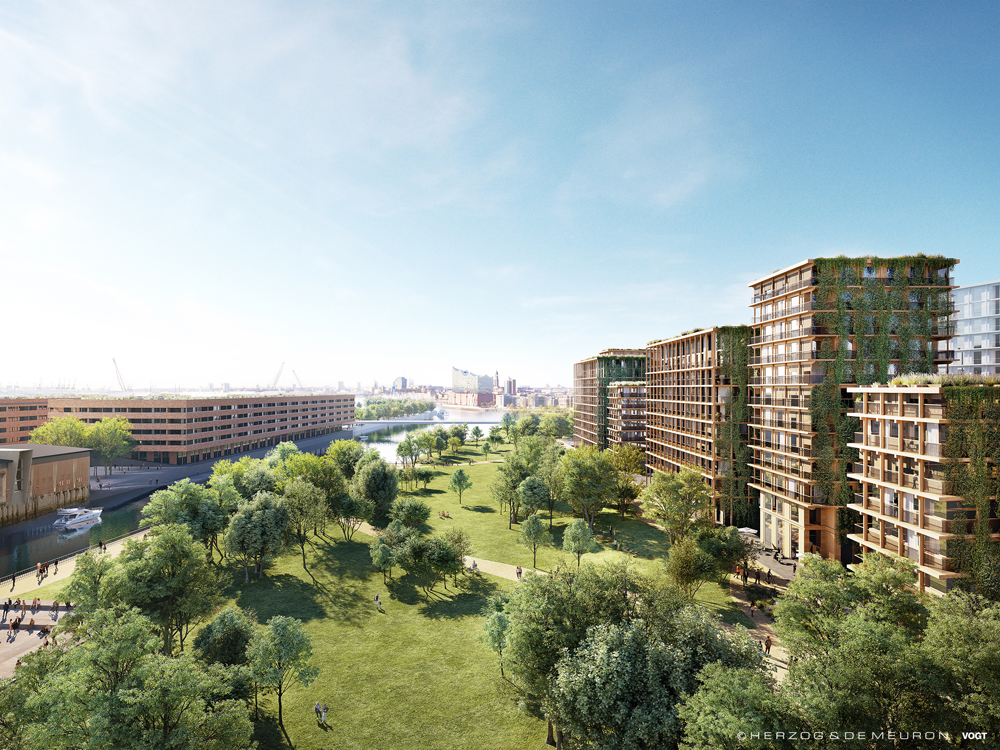 © xoio
Hamburg, with its large parks, avenues, squares and courtyards, as well as its extensive water areas that offer a variety of views, is virtually synonymous with the term "urban landscape" in its true sense of meaning. Kleine Grasbrook is also characterised by this typically "Hamburg" feature of the interplay between water and green urban landscape - at present, however, it is still primarily overshadowed by intensive port use. But Hamburg's river worlds have always changed. In early times through geomorphological, later increasingly anthropogenic processes of change. Thus Hamburg went from being a city on the Alster to a city on the Elbe. Today, the dichotomy of river and harbour, of landscape and built city, characterises the image of the Elbe and the Grasbrook in the body of the city. With the new urban development, another layer is now added. The existing context of the urban landscape and the old layers of the area are preserved in the sense of a palimpsest.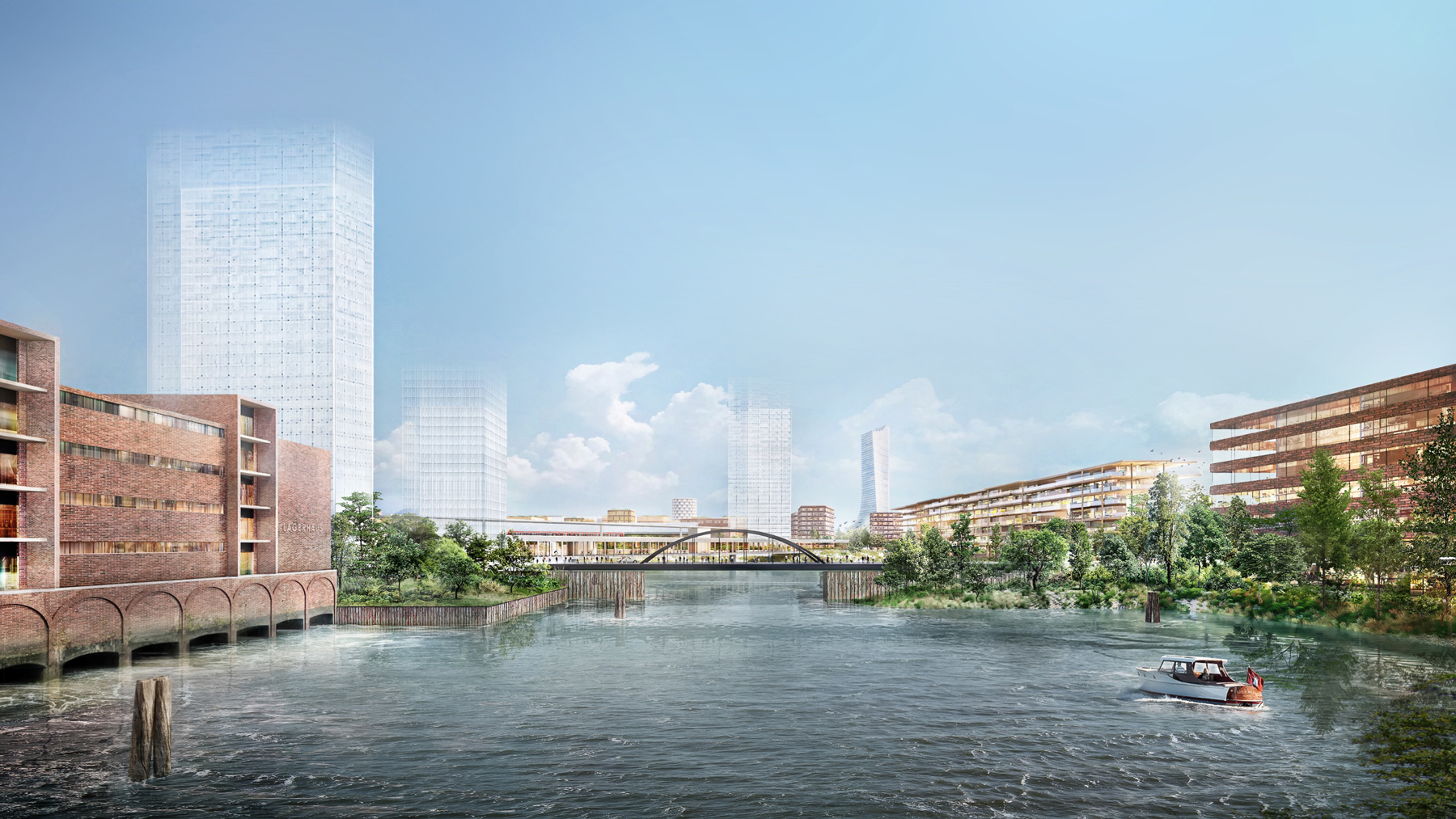 The new district will become a greened peninsula between the Norderelbe and the harbour with a diverse open space system whose structure is based on primarily vegetated open space types: Parks, promenades, greened squares, street spaces and courtyards. The most important open space element of the entire district is the new central park. It extends from the Veddelhöft with its ecologically valuable existing areas and the harbour museum with the exhibition ship "Peking" in the west across the entire peninsula deep into the Moldauhafen quarter, where it merges with the school and sports facilities. The park area takes up the contour of the partially filled Moldauhafen and becomes the open-space link between the river and the harbour basin. In combination with the adjacent roof of the former Überseezentrum to the south, whose axis closely links the new district with the neighbouring urban quarters, a new type of urban open space is created.
© VOGT
© Herzog & de Meuron