---
---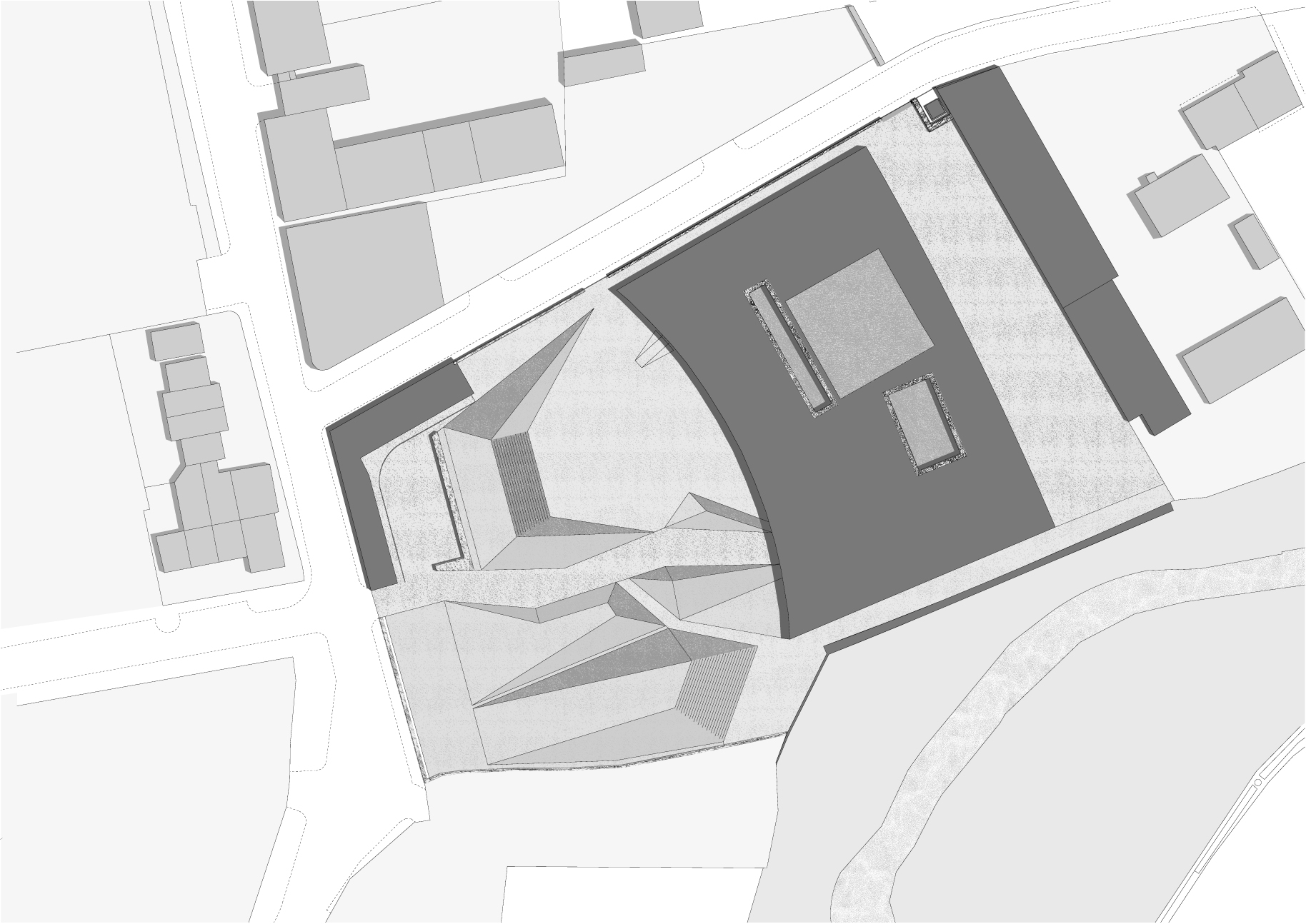 Laban Dance Center, London
Folded Landscape
Clients
Laban - Europe's leading contemporary dance conservatoire London
Collaboration
Herzog & de Meuron, Basel
The dancing school known as the Laban is located in Deptford, an industrial district to the southwest of London. The design of the garden reflects the interior of the building, which is characterised by ramps. Unlike the neutral and homogeneous spatial configurations of classical modernism, a heterogeneous exterior space was created.
The way to the main entrance to the west of the site leads in a slightly zigzag course through a hilly landscape to the building. The lively landscape provides a clear contrast to the surrounding flat city landscape. Sloping lawns composed into geometric hills formulate the horizontal and vertical appearance of the landscape design.
A continuous space with locally differing qualities was created by bending and folding. As in a natural landscape, chains of hills and dales form extremely dissimilar situations that can be variously used, for example the lawn steps as a performance room in the sense of an amphitheatre. The modelling of the ground was realised with the existing soil from the building site in order to avoid unneccessary transport.
The decision to refrain from planting trees was based on ecological considerations: a rare bird, the black redstart, would otherwise have been hunted by birds of prey lurking in the trees.