---
---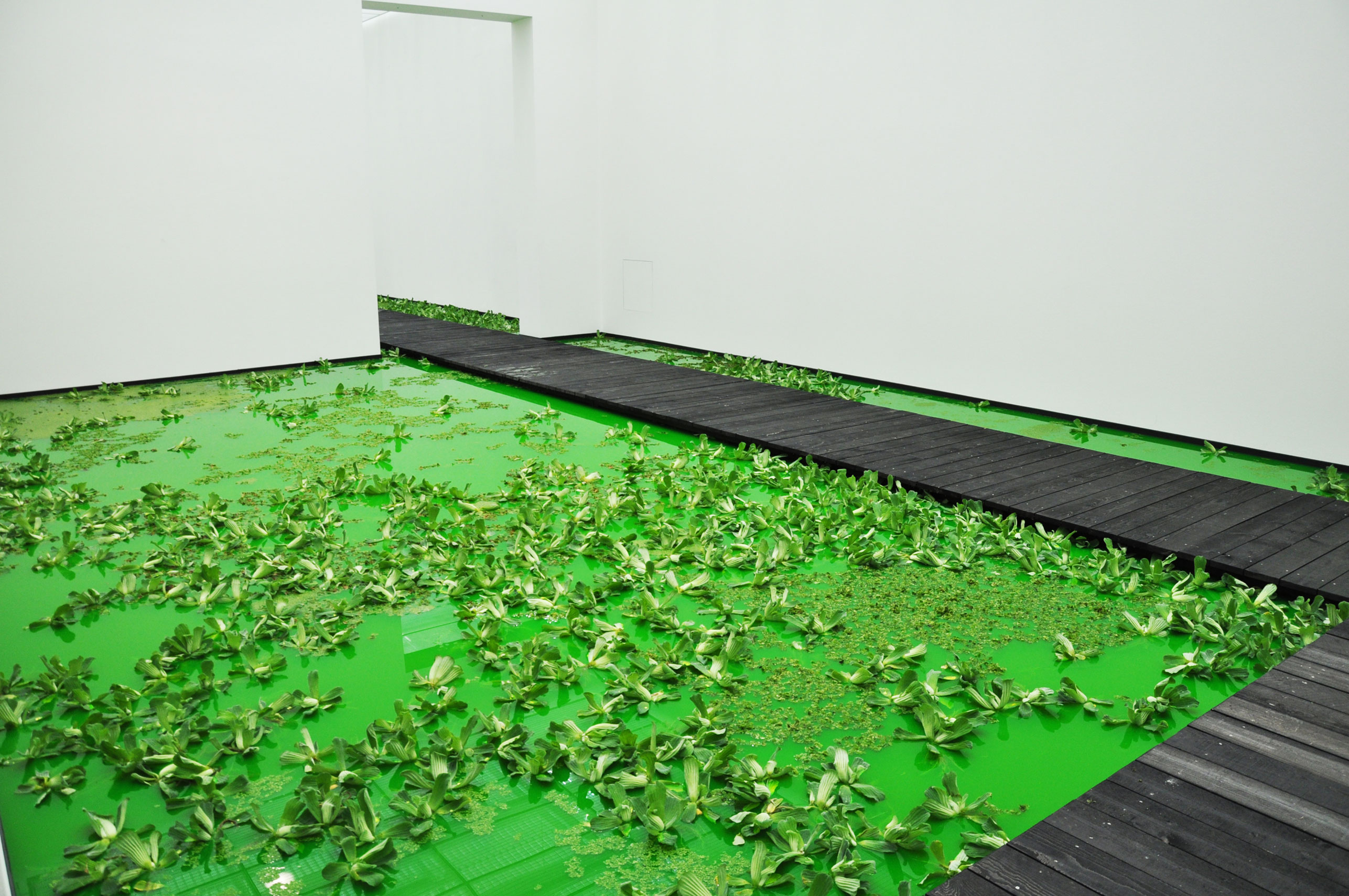 LIFE.
Collaboration with Olafur Eliasson. Beyeler Museum.
The exhibition LIFE at the Fondation Beyeler by Olafur Eliasson and VOGT invites the wild and unexpected into the heart of the gallery. Within the flooded rooms, nearly a dozen species of water plants gently float in radiant green water.
VOGT assisted Studio Olafur Eliasson in the conception and realization of this Gesamtkunstwerk by offering expertise on plant selection and distribution. The result is a series of delicate yet dramatic encounters between different textures and shades of green, between different genetics and biological systems.
Throughout day and night, and throughout the entire period of the exhibition, these encounters remain dynamic and ever changing as the plants colonize the different rooms of Renzo Piano's light-filled building.