---
---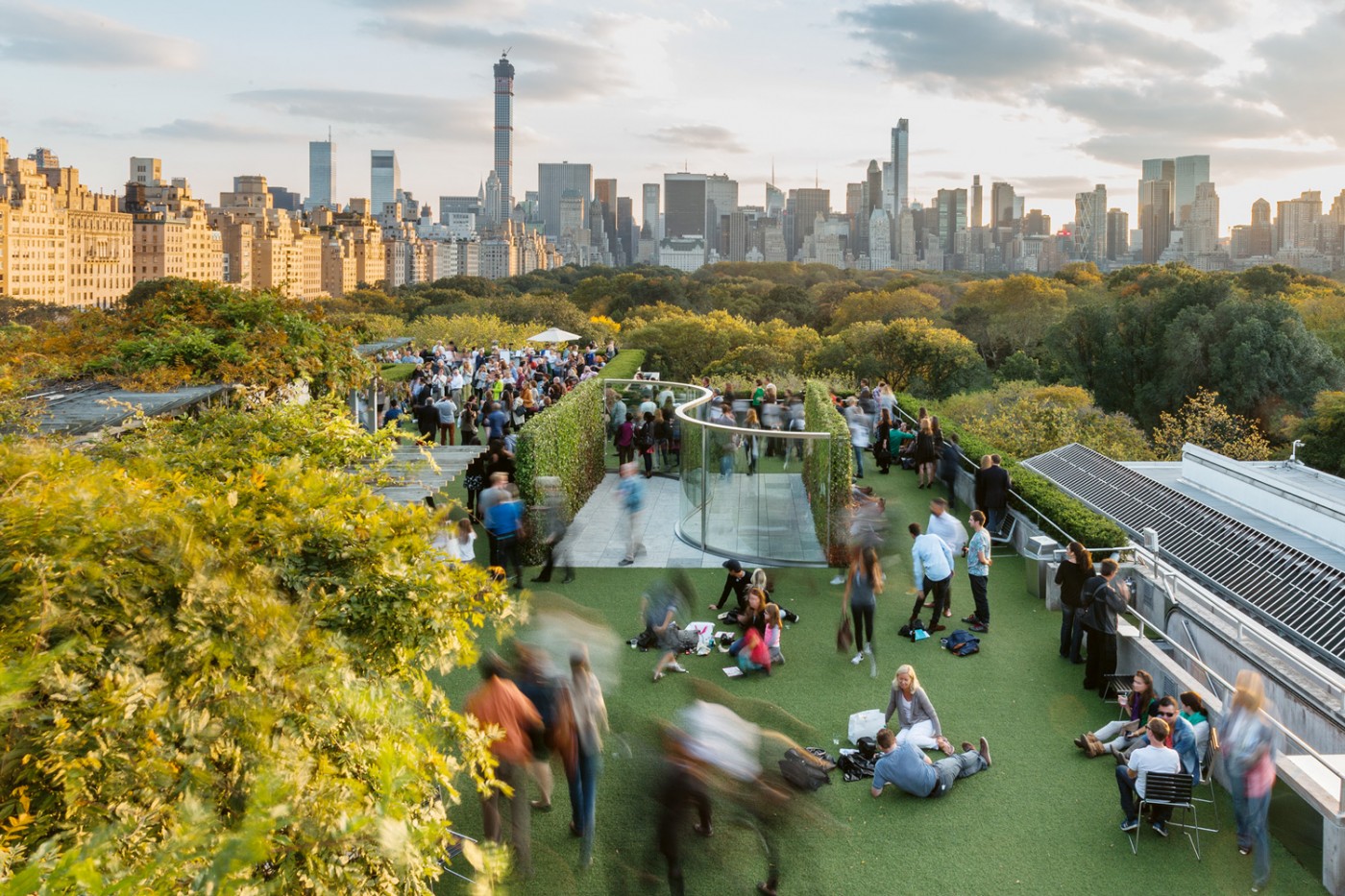 Metropolitan Museum of Art, New York
In the Foreground of the Background
Clients
Metropolitan Museum of Art, The Roof Garden Commission, New York
Collaboration
Dan Graham, New York
(N 40°46'46", W 73°57'48") The Metropolitan Museum of Art, whose neoclassical longitudinal facade runs parallel to Fifth Avenue, is the only prestigious building actually within Central Park. The building on the street and in the park. A mansion with park. Its exhibitions showcase art from all over the world and from many different periods. Walking through the museum is like strolling through a park. High culture alternates with the culture of the everyday, like a cabinet of curiosities. In between, there are also many bizarre, if not outright frivolous exhibits.
The temporary exhibition on the museum roof is a suburban garden equipped with hedges, a lawn, flagstones, and chairs. A garden above the park. Dan Graham's S-shaped mirror wall together with the ivy hedges create a spatial center that reflects, doubles, and dissolves as you enter. A familiar motif in baroque gardens blends with the hedge of the gardens of single-family homes, aristocracy with everyday culture. The only element balancing the constant change in reference levels is the uniform horizon of the framing hedge.
Standing in the garden, one can see the tree canopy of Central Park in the middle distance, and beyond the Manhattan skyline one can vaguely discern the vast expanse of New Jersey's suburban gardens. The local horizon—the hedges—enters into dialogue with the world of metropolitan skyscrapers with their reflective, glittering facades. An image within an image or a garden within a garden.
© Hyla Skopitz, The Photograph Studio, The Metropolitan Museum of Art, 2014