---
---

Tate Modern, London
An English Square
Clients
Tate Gallery of Modern Art, London
Collaboration
Herzog & de Meuron, Basel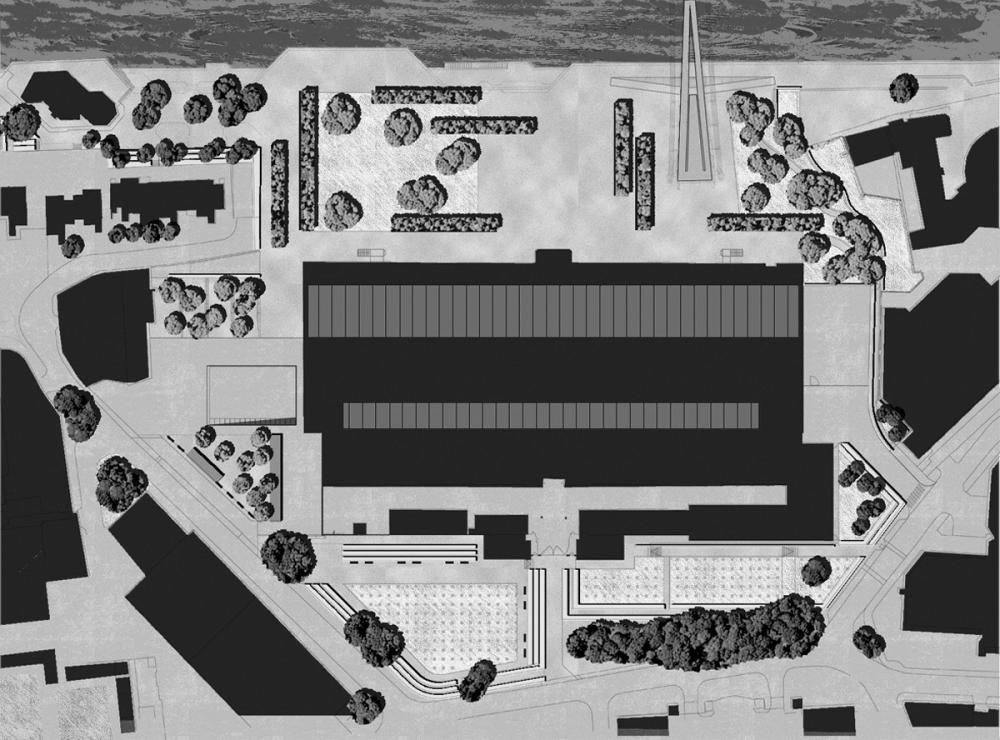 When, in 1995, Herzog & de Meuron transformed a former power station into Tate Gallery of Modern Art, Kienast Vogt Partner created a typological hybrid in the open space: The english place, a typical british phenomenon combining aspects of the public space and the private garden. The development of Tate has, from the beginning, been planned as a gradual process allowing for reaction to the urban development of the surroundings.

In a study in 2005 and 2006, Vogt Landscape Architects analysed the possibilities of strengthening the relations between the shore of Thames, the free space around Tate and the ever changing urban context.


At the end of 2007 Vogt Landscape Architects were selected as landscape architects for the second phase, which is aimed at adapting the architectural structures and open spaces to the new urban situation and the latest requirements.
Being part of the urban development concept "bankside urban forest" the free spaces around Tate Modern will in future even more than today be of particular importance to the area: As a catalyst for the further development of the former indstrial area to a lively part of London.

The free space is situated beneath river thames with the specific atmosphere of a river shore on the one hand. On the other hand it lies at the treshold of a dynamic urban landscape demanding for a place offering recreation to residents and space for the numerous visitors of tate. A space offering quietness and at the same time allowing pedestrians and cyclists to pass unhindered.



The complexity of the situation is our challenge: Designing a landscape powerful enough to contrast the river shore without becoming trivial. And designing a landscape timeless enough to persist between the daily changing tides of river Thames and the urban surroundings changing over the years.


Project from Kienast Vogt