---
---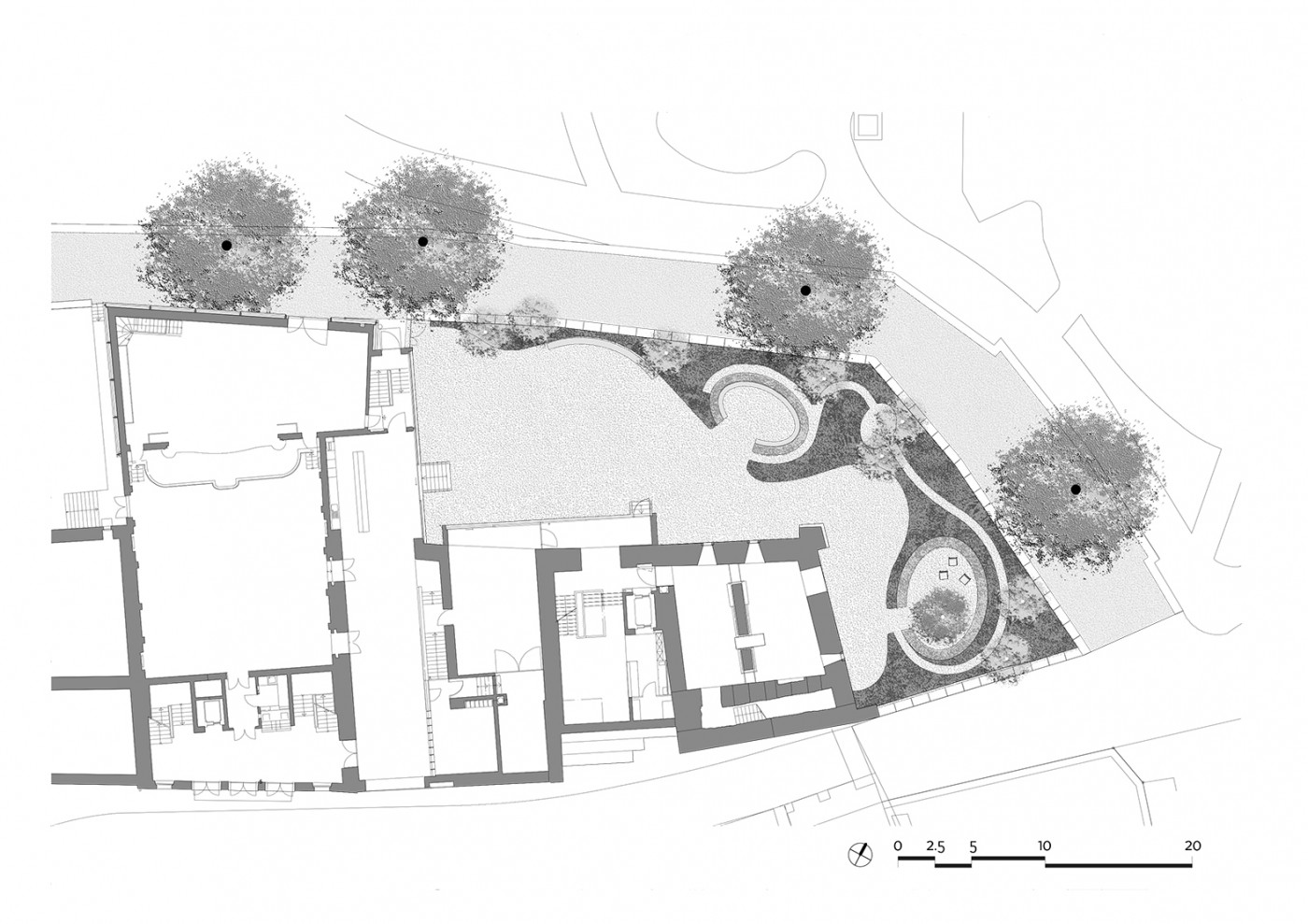 St. Urbanhof, Sursee
Evolving Spaces
Clients
Stiftung St. Urbanhof
Collaboration
Masswerk Architekten AG Kriens; Wey Architekten AG Sursee
The garden of the St. Urbanhof museum in Sursee can be interpreted as a modern hortus conclusus: a garden enclosed by a wall at the point of contact between nature and culture – in this case, specifically, the museum activities. The defining space-forming element is the old city wall, which surrounds the garden and on which there is now a walkway.
Next to the building there is an open area that can be utilised as an entrance and common area for events – also larger ones. In the section at the rear the gravel area made of limestone from Netstal leads into a garden in which the relation between open and closed spaces is gradually reversed: The curve-shaped beech hedges, no higher than a man, do not serve as a separating element but rather as a vast spatial structure that steadily increases in density and dominance towards the rear yard area. Three spaces – like rooms – are cut out of the hedge: The first is rather open, the second already enclosed tightly by the hedge, and the third resembles a hidden chamber that can only be discovered by indirect means.
The furnishings and choice of plants of these 'garden rooms' vary. The combination of different plants in the hedge creates a seasonally changing picture: Autumn colours, blossoms and foliage focus visitors' attention on the changing aspects of the garden. Small-sized Judas Trees (Cercis siliquastrum) are integrated into the hedge and provide shade. With their bright, round leaves and their deep pink blossoms in spring, they simultaneously bear relation to and form a contrast to the mighty old linden trees above the city wall.
The garden's layout makes it suitable for multiple uses, for instance as an extended exhibition area or as a location for large events. In everyday use it serves foremost as a place of retreat: a modern hortus conclusus – not reserved for a few privileged people, but open to each and every visitor.
Competition by Kienast Vogt Partner